Megastar Chiranjeevi Launches Oxygen Banks in Andhra Pradesh
Chiranjeevi And Ram Charan Launch Oxygen Banks Across Andhra Pradesh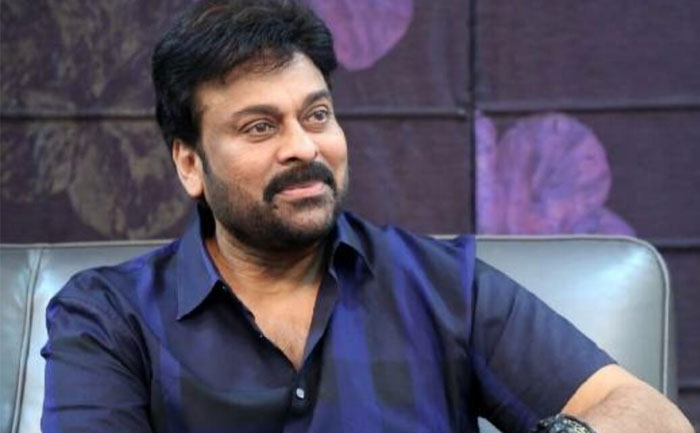 Megastar Chiranjeevi recently launched oxygen banks in Andhra Pradesh in an attempt to help Covid-19 patients. The Acharya star has launched his mission from today at Hyderabad. The initiative – Oxygen banks has been launched through his non-profit organization Chiranjeevi Charitable Trust. Apart from oxygen cylinders, Chiranjeevi Charitable Trust will also be providing oxygen concentrators to several medical facilities for patients.
The South Superstar has teamed up with his son Ram Charan, to undertake the initiative. They will be working along with fan clubs in each district of Telugu states to monitor the current situation.
Chiranjeevi Charitable Trust shared a video of the actor waving a green flag for the noble cause. According to Megastar, the Oxygen Banks will be available to the public in Khammam, Karimnagar, and the five other districts from tomorrow.
Check out the viral tweet here:
ఈ రోజు ఉదయం 10.30 నుంచి అనంతపూర్,గుంటూరు జిల్లా కేంద్రాలలో #ChiranjeeviOxygenBanks సేవలు వినియోగించుకోవచ్చు.రేపటిలోగా ఖమ్మం, కరీంనగర్ తో పాటు ఇంకో 5 జిల్లాల్లో చిరంజీవి ఆక్సిజన్ బ్యాంక్స్ ప్రజలకు అందుబాటులోకి వస్తాయి. సమయానికి ఆక్సిజన్ దొరక్క ఇక ఎవరు ఇబ్బందిపడకూడదు.@KChiruTweets pic.twitter.com/IVnvIYjMiq

— ChiranjeeviCharitableTrust (@Chiranjeevi_CT) May 26, 2021
Chiranjeevi and his son Ram Charan have been actively helping a lot of Covid-19 patients both emotionally and financially. Back in April, Megastar Chiranjeevi announced free Covid-19 vaccination to cinema workers and Telugu film journalists and also their spouses. He has also launched a Chiranjeevi Blood Bank to help the needy.
The megastar has also been helping film workers, who have been struggling due to the novel coronavirus pandemic. Recently, he donated money to actor Ponnambalam for his kidney surgery.
Also Read: Chiranjeevi's Shares Epic Picture With Siblings Pawan Kalyan, Naga Babu on Brothers Day