Lord of the Rings: Gollum Is Making Its Way To PS5, Xbox Series X
Lord of the Rings: Gollum was announced last year in March 2019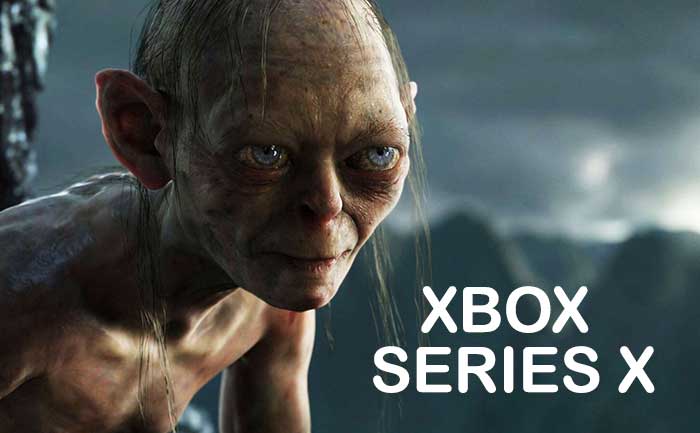 The Lord of the Rings: Gollum game was announced last year. However, not much has been heard about the game since then. There is good news for the Gollum fans in the Lord of the Rings franchise. Daedalic Entertainment, the company behind Lord of the Rings: Gollum, has reconfirmed that the action-adventure game is still going strong. Moreover, the game will be released for next-gen consoles like PS5 and Xbox Series X in addition to PC by 2021.
The studio made this statement to Edge magazine for their February 2020 issue. This is the first set of news about the game since its announcement in March 2019. The slightly concerning part of the news is that the studio has added their own twist to the character rather than follow the popular depiction by Andy Serkis.
"Tolkien didn't give a size reference for Gollum to begin with," art director Mathias Fischer told Edge. "So in the first illustrations, he's gigantic! He's like a monster emerging from the swamp."
Kai Fiebig, the senior producer, added that while Daedalic had no plans to "displease the folks who have only seen the movies. But in short, he doesn't look like Andy Serkis."
Lord of the Rings: Gollum Is Choice Based
The game centers around Gollum and his corruption by the One Ring. His character is not as conniving and despicable as the movies either as the studio has made him more relatable. The dual personality of Gollum will lead to some decisive moments where players will choose where they want to tread.
"It's not just choosing to be Smeagol or Gollum, because for Gollum as an entity it's not that easy. Each personality is being attacked by the other; each has to defend himself," game designer Martin Wilkes explained. "You will have maybe two, three or four conflicts per chapter that lead to a final decision point. And at this final decision point, it will be harder to pick Smeagol, for example, if you've always fought for the Gollum side before."
In addition, CEO Carsten Fichtelmann stated that Daedalic has a long-running contract "which means maybe the next game is – obviously not Gollum 2. That doesn't make sense. It could be some other character. But it will be comparable to what we're now trying with Gollum."
However, The Lord of the Rings: Gollum isn't the only big Middle-earth project to look forward to. Amazon is also coming up with a Lord of the Rings TV adaptation. Joseph Rawle, who played the character of Benjamin Stark on HBO's Game Of Thrones, turns villainous for this LOTR adaptation.
ALSO READ: Game Release Dates To Watch Out For In January 2020: Xbox One, PS4, Switch, And PC