Love Aaj Kal 2020 – Teaser, Trailer, Poster, Cast, Release Date & Songs
Love Aaj Kal (2020) Trailer will be released on January 17, 2020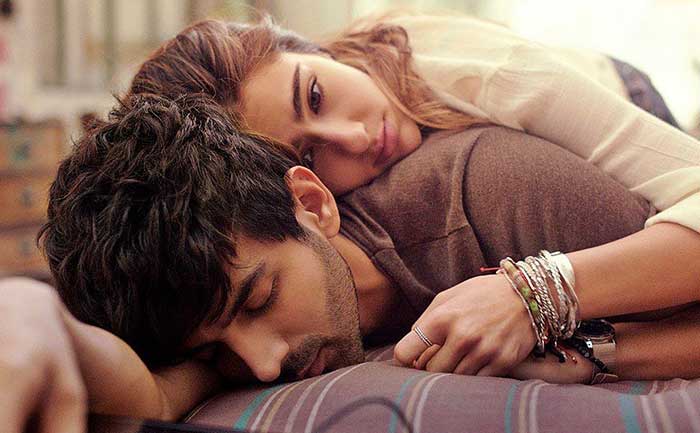 Makers of Sara Ali Khan and Kartik Aaryan starrer Love Aaj Kal have finally dropped the first look poster today (January 16, 2020). The first look of Sara and Kartik's movie has also confirmed the title of the film as it was not officially confirmed.
The first look of Love Aaj Kal was shared by the Sara Ali Khan and Kartik Aaryan on social media. Apart from first look, we will also talk about Love Aaj Kal poster, teaser, trailer, songs, showtime, review and cast.
Sharing the poster on Instagram, Sara wrote, "Meet Veer and Zoe Come get wound up in our whirlwind wonderland #LoveAajKal Trailer out tomorrow."
Sharing the same poster on Instagram, Kartik Aaryan wrote, "वहाँ हैं नहीं जहाँ लेटे हैं …….
कहीं उड़ रहे हैं Veer और Zoe❤".
In the first look poster, we see the year 1990 written with the word 'Kal', while along the word 'Aaj', the year 2020 has been mentioned.
The director of the film, Imtiaz Ali had earlier shared a poster of the 2009 film and captioned it as "In these ten years after Love Aaj Kal, I see that the process of a love relationship has changed dramatically. The way young people think of relationship now, I could not have predicted ten years back. It's fascinating and very inspiring."
The shooting of Love Aaj Kal was concluded in July last year and since then fans have been eagerly waiting to see the trailer of the film.
While shooting the film, there were rumours started doing rounds that Kartik and Sara are dating each other which also raised the excitement for the film.
Along with the first poster of Love Aaj Kal, makers have also dropped the release date of Love Aaj Kal Trailer. Yes, the Love Aaj Kal Trailer will be out on January 17, 2020.
Who is in the cast of Love Aaj Kal?
Besides Kartik and Sara, the film also stars Randeep Hooda and debutant Arushi Sharma.
Love Aaj Kal Release date?
Directed by Imtiaz Ali, Love Aaj Kal is scheduled to hit the theaters on February 14, 2020 coinciding with Valentine's Day 2020.