Love Story Trailer: Naga Chaitanya & Sai Pallavi Starrer Is Rollercoaster Ride Of Emotions.
Love Story Trailer: Naga Chaitanya Sai Pallavi starrer is packed with romance, middle class family drama, emotions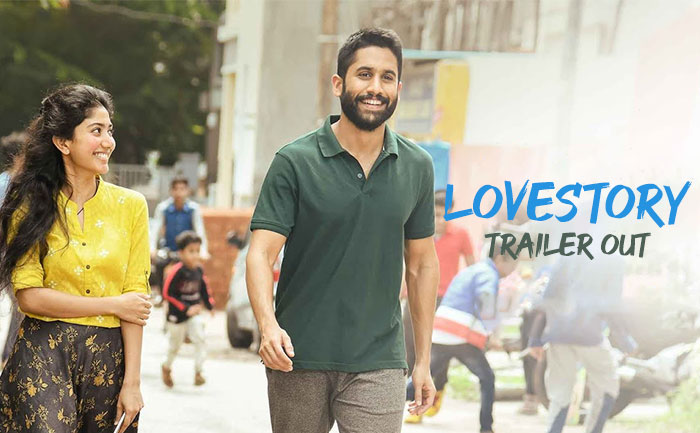 South stars Sai Pallavi and Naga Chaitanya have come together in a romantic drama titled Love Story. The movie has been in the news ever since it was first announced. Fans were eager to see the chemistry shared by the two super talented actors. Finally, their wish is granted as the makers have unveiled the trailer of Love Story on September 13, 2021.
Watch the viral trailer here:
Directed by Sekhar Kammula, Love Story narrates the tale of Revanth and Mounica. In the trailer, we see Revanth and Mounica trying to find their path in this world together. Naga Chaitanya and Sai Pallavi are trying to make it big in Hyderabad city. After several failed attempts, individually, they decide to go to a musical competition to fulfil their dream. Will their dreams be fulfilled? To know you will have to wait for the movie release.
Going by the trailer Love Story looks like a rollercoaster ride of emotions.
Naga Chaitanya and Sai Pallavi's Love Story was set to release in theatres on April 16. However, it was delayed due to the coronavirus pandemic. It was next decided to release the movie on September 10. However, due to unavoidable circumstances, the makers decided to postpone the release date.
The movie is directed by Sekhar Kammula and produced by K. Narayandas Narang and P. Rammohan. under the banner of Sri Venkateshwara Cinemas LLP and Amigos Creations.
Love Story is scheduled to release on the big screens on September 24.
Also Read: Love Story: Naga Chaitanya- Sai Pallavi starrer to release in September