LPG Cylinder Price Hiked; Here's How Much You Pay For A Cylinder Now
LPG Cylinder Prices Hiked, New ATM Rules; Changes From March 1 to Affect Your Life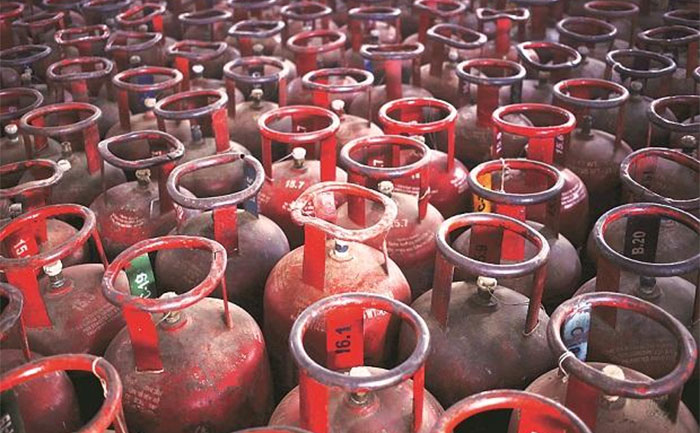 The price of Liquefied Petroleum Gas(LPG) Cylinder has been hiked once again. The cylinder will cost Rs. 25 more now. This is the fourth price rise in a month. The hike comes at a time when petrol and diesel prices are already touching an all-time high. The rising price will add to the common man's woes who are already reeling from the price hike of daily necessity and other things.
With effect from March 1, the price of non-subsidised LPG is at ₹ 819 per cylinder (14.2 kilograms) in Delhi. Currently, a 14.2 Kg cylinder is priced at Rs 794 in the national capital. The cost of the LPG is Rs 745.50 in Kolkata and Rs 735 in Chennai.
Not only the cost of an LPG cylinder, but there are also other changes that will take place from March 1, 2021 (Monday). These rules range from fuel rates, Mandatory KYC for SBI customers, Change in IFSC codes, No Rs. 2000 note in ATM's and many more.
Here is the list of things changing from March 1
Mandatory KYC for SBI customers:
From March 1, it will be mandatory for State Bank of India (SBI) customers to get their KYC done to keep their accounts active.
No Rs 2,000 note in Indian Bank ATMs:
From March 1, customers will not be able to withdraw Rs 2,000 notes from Indian Bank ATMs. But you can do so from your bank counter.
Change in IFSC Code of these banks:
After the merger of Vijaya Bank and Dena Bank with Bank Of Baroda, the IFSC codes of both banks will be changed from March 1, 2021. It means that you will not be able to transact with the old IFSC code. Punjab National Bank (PNB) is also making changes in the rules related to IFSC.
No free FASTag at toll plazas:
From March 1, customers will have to pay Rs 100 to purchase a FASTag from toll plazas.
Many special trains to run from March 1:
Indian Railways has announced that it will start operating several trains from March 1 before Holi. Western Railway has decided to run 22 new special trains on different routes for Delhi, Madhya Pradesh, Mumbai.
Also Read: LPG Cylinder Prices Raised Once Again; Third Time In February