LPG Cylinder Prices Raised Once Again; Third Time In February
LPG Cylinder Hiked Once Again To Cost Rs. 25 More. Check Latest Rates Here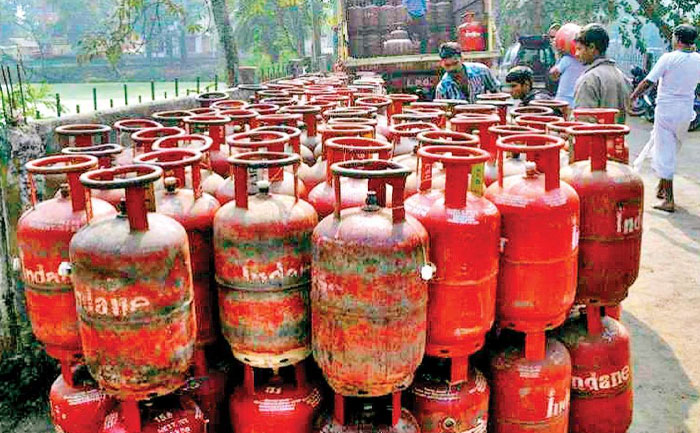 The price of LPG cylinders has been hiked once again in the month of February. It has added to the woes of the common man who are already burdened with the rising costs of daily necessities. The Indian Oil Corporation Ltd(IOCL) has increased the price of 14.2kg LPG cylinder by Rs 25.
Earlier, the prices were increased on February 4 and February 14. On February 4, its rate was again increased to Rs 719. That is, there was an increase of 25 rupees. Within 10 days, the price of LPG was increased by Rs 50 more, taking it to Rs 769. Today, the price is raised by Rs 25, taking it to Rs 794.So far in this month, the price of LPG cylinders has been increased by Rs 100.
LPG prices are hiked once again by 25 rupees.

1st December 594 to 644

1st January 644 to 694

4th February 644 to 719

15th 719 to 769

25th February 769 to 794

200 rupees hike in the past 2 months.#LPGPriceHike pic.twitter.com/F85B7PIZFy

— Why So Serious ! (@SurrealZak) February 25, 2021
The hike comes at a time when petrol and diesel prices in the country are already touching an all-time high. The rising LPG and fuel prices are drilling holes into the pockets of the common man.
In India, the state-run oil companies determine the price of LPG gas cylinder. It is revised on a monthly basis. The rates are highly affected by international fuel rates.
Also Read: IOC reduces LPG cylinder price by Rs 6.52