Madhya Pradesh: 5-year-old girl dies after falling into boiling 'daal'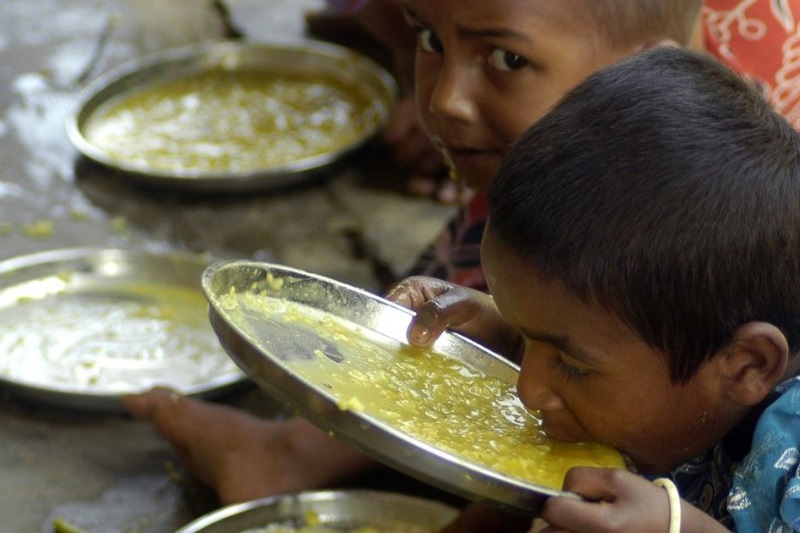 A case of tragedy unfolded at an anganwadi centre in Madhya Pradesh after a five-year-old girl fell into a pot of boiling daal and died. According to an ANI report, the incident took place at Shahdol and has left both students and parents stunned.
The wretched incident took place when the assistant at the anganwadi centre reportedly went to fetch rice in another room. The girl accidentally fell into the vessel filled with hot daal and secured extreme burns. Even though she was rushed to a private hospital in Jabalpur, she did not survive.
An inquiry has been launched into the incident by the district collector and action has been promised against those found guilty as there also lies a suspicion of foul play and negligence.
The instance comes merely months after 49 students fell ill in Ratlam and Khandwa districts of Madhya Pradesh after they were given de-worming pills in two schools and an aanganwadi centre.
Madhya Pradesh: Worms found in mid-day meal supplied to 19 Anganwadi centres in Bhopal's Timrani; probe underway. pic.twitter.com/yu3nipyHCd

— ANI (@ANI) September 9, 2017
The quality of mid-day meals and safety of students that receive and consume these meals has been a worrisome matter in the country. Last month, the government had informed the Rajya Sabha that in the past three years, 887 students were reported ill after having mid-day meals.
Also Read: Madhya Pradesh: 14-year-old's pet dog bites rapist, raises alarm