Madhya Pradesh Modifies 'Corona Curfew'; Check New Guidelines
Madhya Pradesh govt modifies 'corona curfew' guidelines, to come into effect from June 1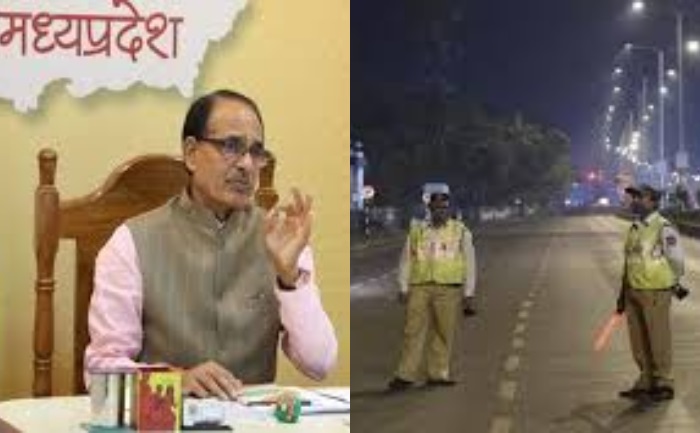 The Madhya Pradesh government on Saturday modified guidelines for the ongoing 'Corona Curfew' in view of the declining COVID-19 cases in the state. The state government has approved a phase-wise unlocking of the 'corona curfew' restrictions from June 1. But the weekend curfews from 10 PM on Saturdays to 6 AM Monday will continue across the state.
Madhya Pradesh government modifies Corona Curfew guidelines to be effective from June 1 pic.twitter.com/wqLoxZcwKb

— ANI (@ANI) May 29, 2021
Madhya Pradesh Chief Minister Shivraj Singh Chouhan said, "There will be separate sets of unlocking guidelines for the places having the COVID-19 positivity rate above five percent and below 5 percent. Based on these guidelines and local COVID-19 situation and circumstances, the crisis management committees at the district, ward, block, and village levels will take decisions about unlocking their respective areas from June 1."
Here's what will be allowed and not allowed:
What will not be allowed:
All social, political, sports, entertainment, cultural, religious programs with large gatherings.
Schools, colleges, coaching institutes, and other educational institutions.
Cinema halls, shopping mall, swimming pool, picnic spots, auditoriums.
Not more than 4 people will be allowed at any place of worship.
All offices providing essential services will be allowed to operate with 100 percent officers and 50 percent workers.
Not more than 10 people will be allowed at funerals.
Only 20 people will be permitted at wedding functions.
There will be a blanket curfew on Sundays starting from Saturday 10 pm till Monday 6 am.
Night curfew will remain in place from 10 pm till 6 am.
Not more than 6 people will be allowed to gather anywhere.
What will be allowed:
All kinds of industries and manufacturing units.
All healthcare services and facilities.
Petrol/diesel pumps and gas stations.
All agricultural activities and shops dealing in Agri produce.
Banks and insurance companies will remain functional.
Print and electronic media will be permitted.
The movement of all kinds of goods will be allowed.
Public and private buses and trains will be permitted to function under COVID guidelines.
Auto rickshaws, taxis, and personal vehicles will be allowed to move with two people inside them.
Also Read:  Indian Athlete Milkha Singh Tests Positive For Coronavirus