Madhya Pradesh: 38 killed, several missing after bus falls into canal
38 Dead As Bus Falls Into Canal In Madhya Pradesh, More Feared Drowned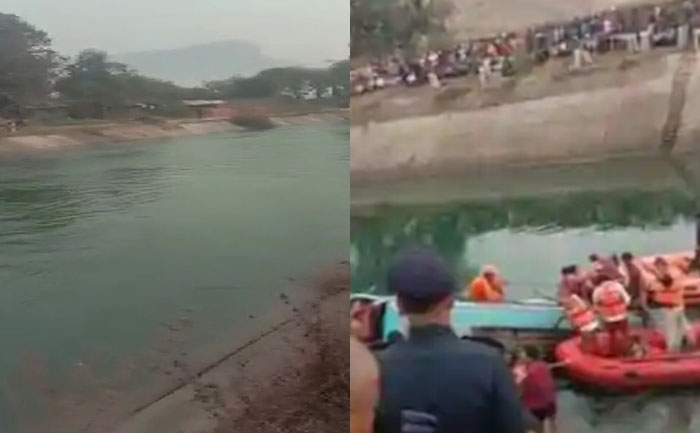 At least Thirty-Eight people have been killed as a bus falls into canal in Madhya Pradesh. The shocking incident took place at around 7.30 am in Sidhi district, about 560 km from state capital Bhopal. The driver lost control of the bus and it soon fell into the canal. Over 60 passengers were on board when the bus fell into the canal.
The bus was heading to Satna from Sidhi in Madhya Pradesh, all the passengers are said to be local villagers. A Police and a team of State Disaster Response Force (SDRF) is conducting the rescue operation. They have recovered Four bodies out from the canal.
Eyewitnesses told PTI that the bus sank completely into the water. Later, the district administration stopped the release of water into the canal from the Banganga project. The bus was then spotted at some distance away from the spot where it fell into the water.
Madhya Pradesh Chief Minister Shivraj Singh Chouhan condoled the deaths and announced a compensation of Rs 5 lakh for the family of the deceased. Chief Minister Shivraj Singh Chouhan said in a video message, "What has happened is extremely tragic. Rescue work is already on. Two ministers are on their way to the site. Families of those who have died will be given compensation of ₹ 5 lakh. The entire state is standing with those affected."
The state government has also cancelled a key event, to be attended virtually by Home Minister Amit Shah in view of the bus accident.
Also Read: Bird Flu in Himachal Pradesh, Kerala, Madhya Pradesh and Rajasthan