Maharashtra COVID-19 Updates: Tally Nears 2-lakh Mark
The state registered 6,364 new cases on Friday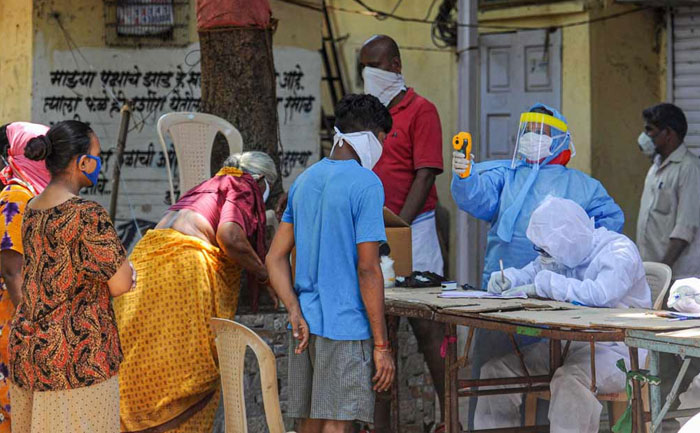 In what is proving to be a troubling scenario for the citizens, cases of COVID-19 in Maharashtra are near the 2 lakh mark. Maharashtra has been one of the worst affected states due to the COVID-19 outbreak with a total count of 1.92 lakh. The state registered 6,364 new cases on Friday. The death toll due to the pandemic is also on a rise. As per state officials, 198 deaths were reported. 150 of these deaths were reported in the last 48 hours.
Meanwhile, Mumbai continues to witness a rise in the number of COVID-19 patients in the city. With 1,338 new cases, Mumbai now has 82,074 cases. Meanwhile, the city has registered 73 deaths due to coronavirus in the last 48 hours. This has taken the death toll up to 4,762. Mumbai has also begun antigen testing on suspected COVID-19 patients from Friday. The test takes around 30 minutes and provides a quick result if a person is positive. If the report comes negative, the case is referred for an RT-PCR test.
In a sad turn of events, Former Opposition leader and PCMC corporator Datta Sane passed away due to the COVID-19 pandemic this morning. He was 48.
The Bombay High Court has stated that the civic authorities should continue to follow guidelines for handling and disposal of bodies of Covid-19 victims to preserve the dignity of all citizens. In addition, the safety of the persons involved with the last rites should be ensured.
"We, however, hope and trust that the corporation shall continue to earnestly adhere to and enforce the extant guidelines so that life of each and every citizen is preserved and that they are not put to unnecessary distress as a result of the contagion," the HC said.