Maharashtra Extends COVID-19 Lockdown Till July 31
Maharashtra extends lockdown till July 31 amid spike in Covid-19 cases; ; restrictions to be re-imposed in COVID hotspots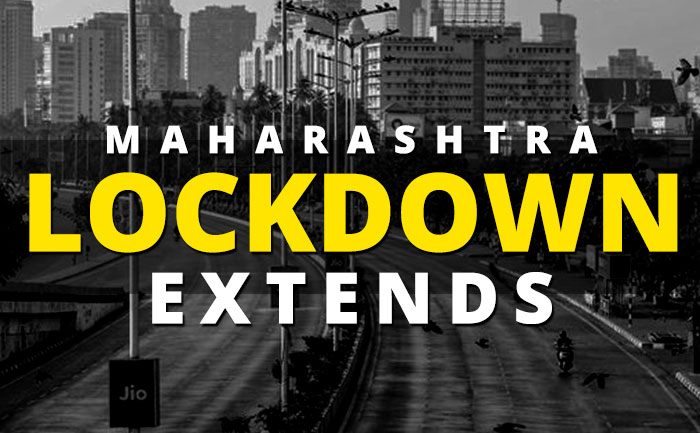 CM Uddhav Thackeray-led government on Monday announced that the ongoing lockdown in the state will be extended till July 31. This extension is due to the rising coronavirus cases in the state. The CM has dubbed the lockdown as 'Mission Begin Again'. He added that the restrictions on the non-essential activities and movement of people will be re-imposed in COVID-19 hotspots.
The Maharashtra Chief Minister said the unlock process in the state will be gradually implemented. This is to put the economy back on track. Though there will be restrictions eventually more relaxation will be provided to people. But in COVID-19 hotspots the rules will be more stringent.
Here is the complete list of Dos and Don'ts:
1. In containment zones, only essential activities will be allowed. No movement of people in and out of these zones will be allowed.  Except for medical emergencies and maintaining the supply of essential goods.
2. All industrial units which are presently operational will be allowed.
3. The movement of persons for non-essential activities like shopping and the outdoor exercises shall be restricted     within the neighborhood area limits
4. All Government offices to function with 15% strength or 15 persons.
5. All private offices in Mumbai Metropolitan Region can operate with 10% strength or 10 people.
8. Activities related to self-employed people like plumbers, electricians, pest control; garages; printing and distribution of newspapers (including home delivery); and barbershops have also been allowed in MMR.
9. Intra-district bus service will be allowed with a maximum of 50% capacity per bus with physical distancing and sanitation measures.
10. The movement of taxis, rickshaws, four-wheelers, and two-wheelers will only be permitted for essential activities.
 11. Non-essential shops allowed to operate from  9 am to 5 pm.
12. Liquor shops to continue to operate if permitted, home delivery of otherwise.
13. Home delivery restaurants/kitchen allowed
14. Online/distance learning and related activities allowed.
Maharashtra has been the worst COVID-19 hit state in India. There has been 1,64,626 coronavirus confirmed infections and 7,429 deaths. The state still has 70,622 active COVID-19 cases.
Also Read: Sonu Sood Reacts To The Claims Of 'Political Influence' Towards His Service To People During COVID-19 Lockdown