Maharashtra: COVID-19 restrictions to continue, to be relaxed later
The COVID-19 lockdown-like restrictions imposed in Maharashtra to not be lifted completely.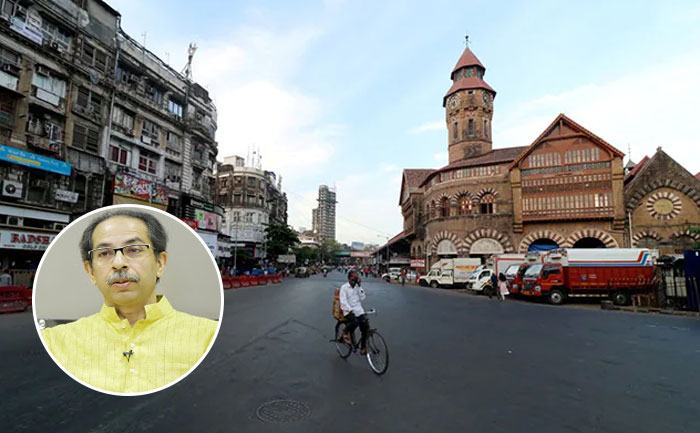 Maharashtra is under lockdown-like curbs since mid-April and the ongoing restrictions are set to end at 7 am on June 1. On Thursday, Chief Minister of Maharashtra Uddhav Thackeray announced that the restrictions will not be lifted, but would be provided in a phased manner.
Despite a dip in Covid cases in the state, lockdown-like restrictions will be extended beyond June 1 with relaxations such as extended hours for shops selling essentials. However, restaurants, beauty parlors, and gyms are unlikely to be re-open.
The announcement was made in the cabinet meeting, Thackeray said that the positivity rate of cases is slowly declining, however, in 10 to 15 districts it still remains very high.
"In 10 to 15 districts, the positivity rate is still very high. Besides, there is threat of the Black Fungus infection (found in recovering/recovered coronavirus patients). Today the daily case count has reduced and reached the numbers recorded in September last year. We still need to take precautions. The curbs will be extended and relaxed after some time in a phased manner," the Chief Minister said.
Maharashtra health minister Rajesh Tope, Speaking to reporters said: "The cabinet felt it wasn't right to lift the curbs presently in force altogether. Relaxations could be given in the districts where cases are declining, guidelines will be issued in a few days."
The Maharashtra government has so far recorded 3,200 cases of mucormycosis, also known as a black fungus.
Stay tuned to The Live Mirror for more updates.
ALSO READ: COVID-19 Containment Measures To Be Extended Till June 30: MHA