Maharashtra Cyber warns action against those circulating Sushant Singh Rajput's 'disturbing pictures'
Maharashtra Cyber Cell warns netizens of legal action against circulating Sushant Singh Rajput's 'disturbing pictures'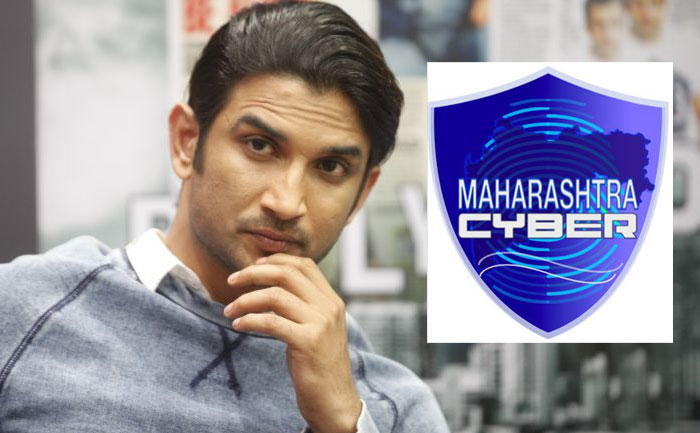 Bollywood actor Sushant Singh Rajput ended his life on June 14 at his residence in Bandra. The news of the untimely demise left his fans, family, and friends in a state of shock. Condolences poured in from across all quarters.
In a shocking turn of events, a lot of 'disturbing' photos of the actor taken from his bedroom were soon shared on social media.  The Maharashtra Cyber took cognizance of the disturbing pictures of Sushant Singh's on the internet. They warned netizens of legal action against circulating the disturbing pictures of the now-deceased actor. They also asked netizens to delete the ones which have already been shared.
Check out the tweets shared by Maharashtra Cyber Cell,
A disturbing trend has been observed on Social Media platforms by Maharashtra Cyber that pictures of deceased actor Shri. Sushant Singh Rajput are being circulated, which are disturbing and in bad taste. (1/n)

— Maharashtra Cyber (@MahaCyber1) June 14, 2020
It is emphasised that circulation of such pictures is against legal guidelines and court directions, and are liable to invite legal action. ⁰(2/n)

— Maharashtra Cyber (@MahaCyber1) June 14, 2020
Maharashtra Cyber exhorts and directs all netizens to refrain from circulating the aforesaid pictures. The pictures already circulated should be deleted henceforth. (3/n)

— Maharashtra Cyber (@MahaCyber1) June 14, 2020
Sushant Singh Rajput committed suicide at his home in Bandra. His postmortem reports confirm the same. The actor's family has reached Mumbai and is preparing for his funeral that will take place today(June 15).
Also Read: Sushant Singh Rajput had visited his hometown after 17 years in 2019