Sushant Singh Rajput Suicide: #MentalHealthMatters Takes over Twitter
#MentalHealthMatters is trending all over Twitter in the aftermath of the actor's suicide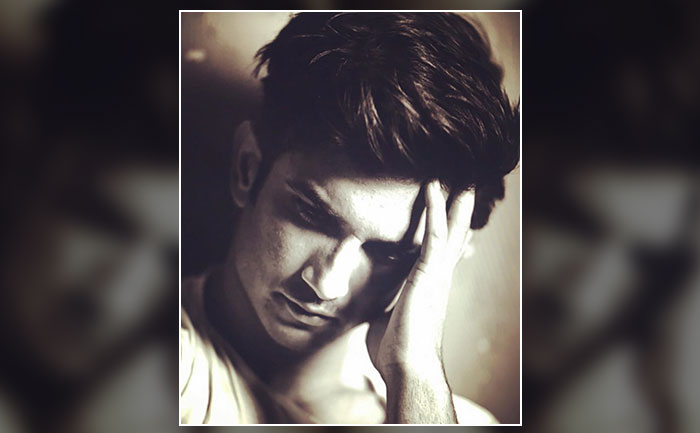 Kai Po Che actor Sushant Singh Rajput committed suicide on June 14, sparking a conversation about mental health over social media. The actor's demise has left the film industry reeling. He committed suicide at his Bandra residence where he was found by his house help.
While the reason behind the actor's suicide is as yet unknown, it has started a conversation about mental health and depression. #MentalHealthMatters is trending all over Twitter with people discussing how important it is to talk to each other and not ostracize those with mental health issues.
His last film Chhichore even dealt with his character supporting his son's battle against suicidal thoughts as well as coping with failure. The actor's dialogue from his last movie Chhichore could serve as a life lesson for all those dealing with mental health issues.
"Tumhara Result Decide Nahi Karta Hai Ki Tum Loser Ho Ki Nahi … Tumhari Koshish Decide Karti Hai".
Another dialogue from his film also deals with the aftermath of failing in life.
"Success Ke Baad Ka Plan Sabke Paas Hai … Lekin Agar Galti Se Fail Ho Gaye … Toh Failure Se Kaise Deal Karna Hai … Iski Koi Baat Hi Nahi Karna Chahta."
However, Sushant Singh Rajput could not defeat his demons in real life and fell victim to mental health issues.
This has opened up a conversation regarding suicidal thoughts, depressive feelings, and anxiety. It has also prompted people to reach out to their loved ones. Here are some tweets regarding #MentalHealthMatters that have made their way on to social media:
If you are feeling stressed, talk to someone. If you are feeling anxious, talk to someone. If you feel like you have symptoms of depression, please talk to someone.

Prioritise yourself. Prioritise your mental health.#MentalHealth #MentalHealthMatters

— Harsh Mariwala (@hcmariwala) June 14, 2020
Mental health is bloody important!
Don't let depression take over you!
Talk and take it out!
Suicide is never an option!#MentalHealthMatters

— SreeMukhi (@MukhiSree) June 14, 2020
In today's times of noisy and happening world… we often miss out the isolation, struggles and loneliness of a near one. Let's work on making real convos… judging less… expecting less..loving more …
Mental Health is as important as physical health
.#MentalHealthMatters pic.twitter.com/Me65PbMHDp

— PamzNutrition (@PramilaMundra) June 14, 2020
One of my favourites song BESABRIYAN from MS DHONI is just murmuring in my brain.
He always promoted positivity everywhere but he himself committed suicidal😔🥺
May Allah give strength to every human to tackle the problems.
REST IN PEACE💔#MentalHealthMatters pic.twitter.com/ZIN36cxZIK

— Shifa khan (@Shifakh68597877) June 14, 2020
ALSO READ: Sushant Singh Rajput Demise: From 'Kai Po Che!' To 'Chhichhore,' Here Are His Top 5 Films