Maharashtra Government Releases SOP's For Theatres
Maharashtra Government Releases Official Guidelines for Theatres, 50% occupancy permitted; food and drinks not allowed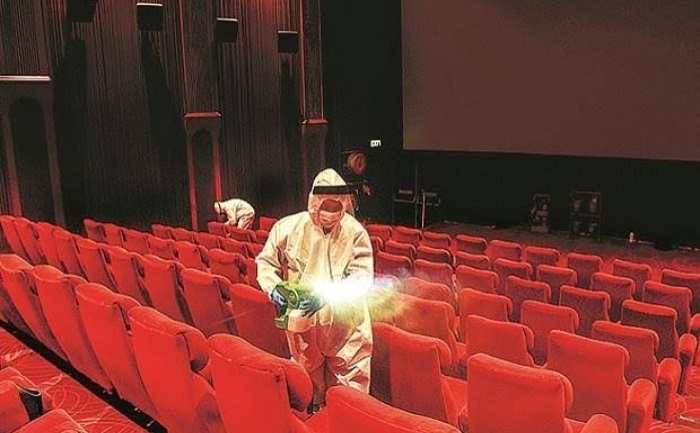 The Maharashtra government has announced that the cinema halls and multiplexes will be allowed to reopen in the state from October 22. But the fraternity members were waiting for the Standard Operating Procedures (SOPs) to be released by the government. Several theatre and multiplex owners said that they'll wait for the SOPs and only then decide whether or not to open.
Finally, on October 11, the government of Maharashtra released the SOPs. As per the guidelines, patrons should practice social distancing, wear face masks and use sanitisers inside the theatre.
Check out the guidelines here:
Adequate physical distancing of at least 6 feet to be followed outside the auditoriums.
Use of face covers/masks covering bath nose & mouth to be made mandatory at all times.
Availability of hand sanitisers, preferably in the touch-free mode, at entry and exit points.
Spitting shall be strictly prohibited.
Aarogya Sefu App showing safe status shall be mandatory for all visitors.
Patrons can show the final Covid Vaccination Certificate too.
Thermal screening of visitors/staff is to be carried out at entry points.
Only asymptomatic individuals shall be allowed to enter the premises.
 Designated queue markers shall be made available for the entry-end exit points
The Exit should be done in a staggered row-wise manner
The management of the theatres will have to sanitize the auditorium after every screening and also ensure regular and disinfection.
The occupancy of the cinemas/theatres/multiplexes shall not be more than 50 per cent
Adequate physical distance to be maintained in seating arrangement inside the auditorium.
Seats that are "Not to be Occupied" shall be marked as such during booking.
The staff is required to be fully vaccinated and that they should have completed 14 days after taking the second dose.
Food or beverages will not be allowed in the screening auditorium.
The SOPs also encourage viewers to make contactless payments.
Also Read: Maharashtra: Cinemas & Auditoriums To Reopen From October 22