Dussehra 2018: 'Harassed' husbands burn effigy of Surpanakha in Maharashtra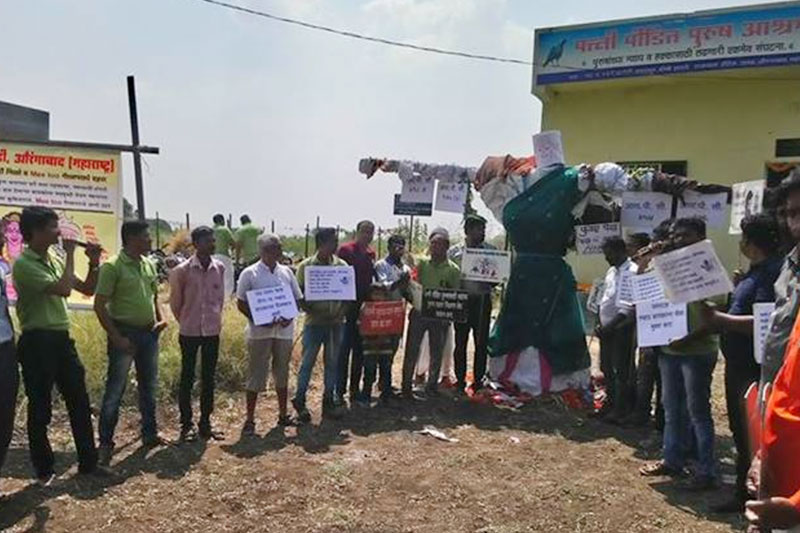 Entire country is celebrating Dussehra and burning the effigy of Raavan and Kumbhkarana, but the people of Aurangabad celebrated the festival in a slightly different way. The 'harassed' husbands decided to burn the effigy of Surpanakha — sister of the mythical multi-headed demon king — on Dussehra.
As per the report, published in the Indian Express, the members of 'Patni Pidit Purush Sanghatana' — an organisation of victims of harassment by wives — went aboard with their own theme and burnt the effigy of Surpanakha at Karoli village near Aurangabad in Maharashtra on Thursday.
Explaining the reason for the move, organisation founder Bharat Phulare said, "All the laws in India are against men and favour women. They are misusing it to harass their husbands and in-laws over petty issues. We condemn this tyranny against men in the nation. In a symbolic move, our organisation burnt an effigy of Surpanakha on the occasion of Dussehra last evening."
It is to be known that the root cause behind the war between Lord Rama and Ravana — as Hindu mythology — was Surpanakha, who was insulted by Laxman. Following this, Ravana kidnapped the Goddess Sita and it led to a war. Citing the 2015 records, Phulare claimed that 74 per cent married men committed suicide as they were harassed by their wives. He also criticised the #MeToo movement.
ALSO READ: Rajnath Singh to celebrate Dussehra with BSF jawans in Rajasthan's Bikaner