Maharashtra: 2 Naxal women gunned down in Gadchiroli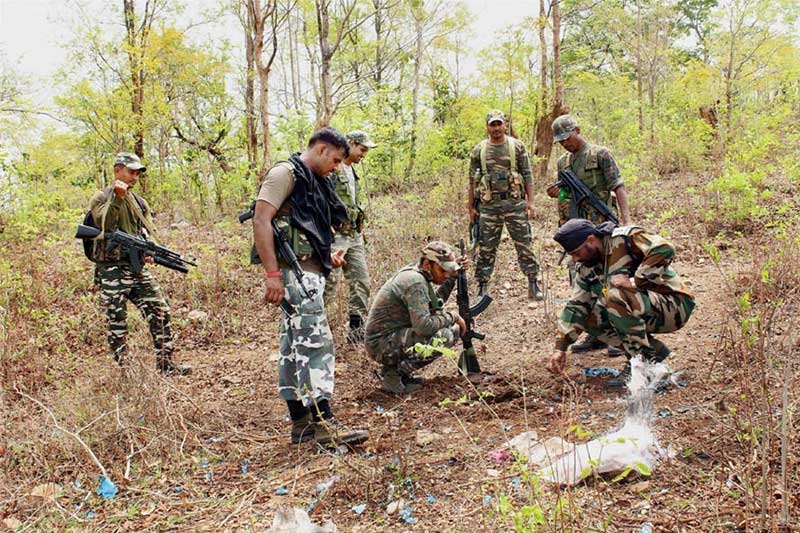 Two Naxal women were gunned down in an encounter with police commandos in Maharashtra's Gadchiroli district, on Monday morning, as said by a police official.
The gun battle broke out between the specialised combat unit of the Gadchiroli police, C-60 commandos and ultras in Nihalkay forest area under Dhanora taluka around 8:30 am, Gadchiroli's Additional Superintendent of Police Mahendra Pandit told PTI.
Since Sunday night, the commandos were on an anti-Naxal operation in the area. He further added, "The exchange of fire continued for about half-an-hour. Later, during a search, bodies of two armed women Naxals were found. Combing operation in the area is on." Mr Pandit added.
This latest encounter comes days after recent Naxal attacks in the poll-bound state of Chhattisgarh.
However, a major fire broke out at a factory in Delhi's Karol Bagh area leaving four people dead and one injured.
As per reports, all the deceased were workers in the factory. At about 12:23 pm, the fire department received the call regarding the accident.
The fire has been doused by the fire brigade officials. Notably, the place where the fire broke out was used for steam pressing clothes.
The victims were identified as Bagan Prashad (55),  Aarti (20), Naresh (40) and Asha (40).
Also read: MK Sinha claims Ajit Doval's interference in probe against Rakesh Asthana