Maharashtra To Impose Night Curfew From March 28; Here Are The New Guidelines
Maharashtra To Impose Night Curfew From March 28 Amid Covid-19 Cases Surge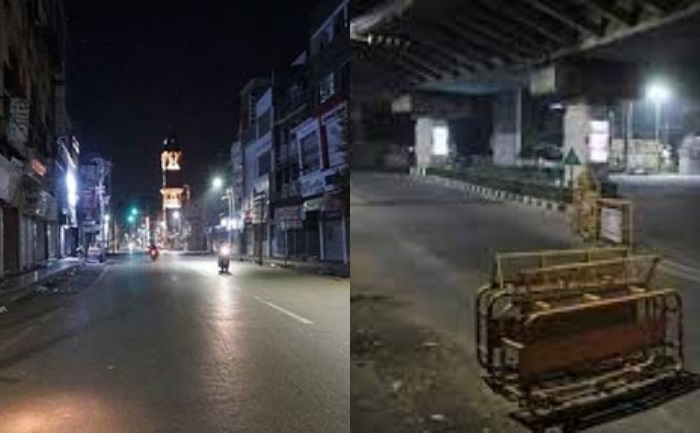 Maharashtra Chief Minister Uddhav Thackeray has decided to impose a night curfew across the state from March 28. The decision is taken by the State government in view of rising Covid-19 cases. Maharashtra's Chief Minister Office added that a separate order will be issued by the Disaster management and rehabilitation department.
The Chief Minister has asked to implement some strict measures to curb the growing infection and implement it effectively.
Chief Minister Uddhav Thackeray said, "I have no intention of imposing a lockdown, but given the growing number of patients, there is a possibility that the health facilities that we have set up on a large scale across the state will also be reduced."
The CM also asked the district authorities to focus on the availability of health facilities, beds and medicines and the need to increase them. He also instructed the district collector to apply lockdown if there is a need in the district. But not to impose it suddenly.
Check out the new guidelines here:
Malls in Maharashtra are to remain closed from 8 pm to 7 am.
The immunization program should be implemented more effectively.
The vaccination of teachers and professors should be completed before the commencement of schools and colleges.
Those working in the transport system should also be vaccinated.
People should celebrate Holi on March 28 and Rang Panchami on March 29 in a simple manner
The Christian community should also observe Good Friday on April 2 and Easter Sunday on April 4 in a simple manner.
No religious programme that can attract crowd in any way should be organised.
No processions allowed.
Follow the protocols of mask and maintaining social distance.
Also Read: Maharashtra: CM Uddhav Thackeray in Favor of COVID-19 Lockdown