COVID-19 Pandemic: Weekend lockdown, Night Curfew In Maharashtra
Weekend lockdown, night curfew in Maharashtra amid surge in cases?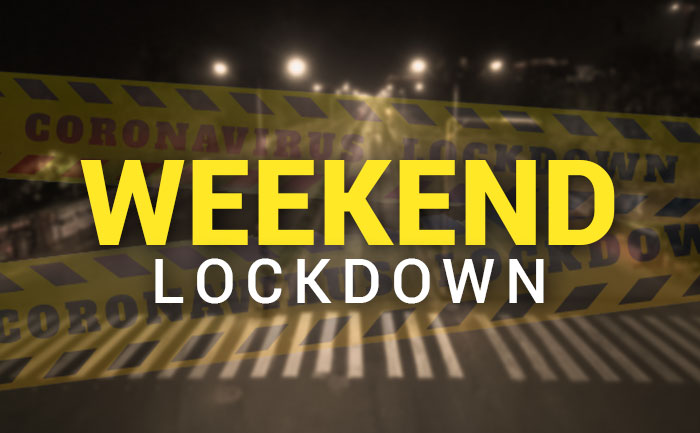 Maharashtra is facing the brunt of the COVID-19 Pandemic. The cases in the state are on a rise for a long. To curb the surge the government has decided to implement strict restriction on the general public. The Maharashtra Cabinet which met today has decided against imposing a full lockdown. But they have decided to implement several more curbs that are going to be put in place soon.
Amid the rising cases of Coronavirus in the state, the Maharashtra government has announced to impose a complete lockdown across the state on the weekends. Maharashtra Minister Aslam Shaikh reportedly said Uddhav Thackeray-led government might commence lockdown from 8 PM on Fridays, which will remain in effect till 7 AM on Monday.
"Night curfew will be put in place from 8 pm to 7 am. Only essential services will be permitted. Restaurants are permitted only for take away and parcel services. For offices, employees will have to work from home. The detailed SOP will be released soon."- Maharashtra Minister Aslam Shaikh
"People will be informed before imposing restrictions and no sudden lockdown will be imposed in the state," says Maharashtra deputy chief minister Ajit Pawar
Here is all you need to know:
During the weekend lockdown, only essential services will be permitted. For weekday there will be a night curfew.
People who work for essential services will only be allowed to travel at night.
Hotels and restaurants can only allow takeaways.
In-hotel dining will not be permitted.
Theatres, parks will remain shut as of now.
Rs 500 fine will be imposed for not wearing masks.
Work from home to be encouraged.
Government offices to function with 50 per cent capacity.
No crowd to be allowed during film shootings.
Restrictions on bars, restaurants and religious places.
India's total active caseload has reached 6,91,597 and now comprises 5.54 per cent of the country's total infections. Maharashtra, Karnataka, Chhattisgarh, Kerala and Punjab cumulatively account for 76.41 per cent of the total active cases in the country.
We shall soon update you with more details.
Also Read:  Maharashtra: CM Uddhav Thackeray warns of lockdown if situation gets worse