Maharashtra Unlock 5: Mumbai Metro To Operate From October 15; Schools-Colleges Remain Shut
Maharashtra unlock guidelines: metro, weekly markets allowed, temples, theatres, schools remain shut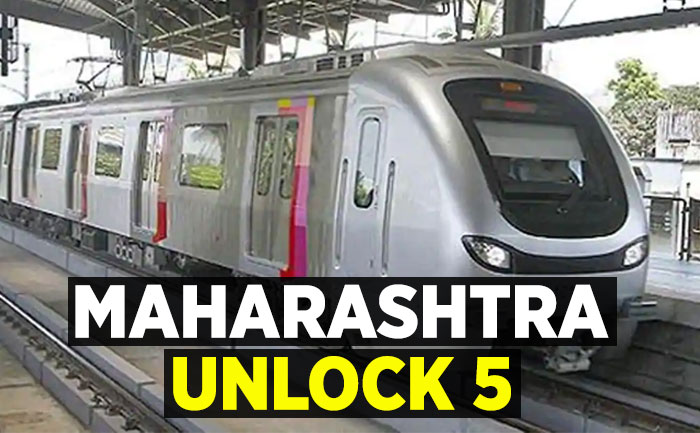 The Maharashtra government has issued guidelines for further relaxations in the state starting from October 15. This is part of the ongoing unlocking process. As per the new rules, Mumbai Metro will resume from October 15 in a graded manner with precautions as part of the Maharashtra government's fresh 'Begin Again' guidelines.
Govt and private libraries will be allowed to be open, weekly Bazaars can run, business to Business exhibitions also permitted
Schools, colleges, educational & coaching institutions in the state to remain closed for students and regular class activity till 31st October 2020. places of worship will remain closed in Maharashtra. This is as per a statement issued by the state government today as it issued unlock guidelines.
In areas outside containment zones, the government has allowed local weekly bazaars to open from October 15, while regular shops can remain open from 9am to 9 pm. Religious places, cinema halls, swimming pools are not yet open in the state.
Also Read: Maharashtra Governor writes to CM Uddhav Thackeray asking to re-open places of worship; CM responds