Sushant Singh Demise: Mahesh Shetty remembers the late actor, says, 'Life can never be the same'
Sushant Singh Rajput's best friend Mahesh Shetty pens a heartfelt note to the late actor on Instagram.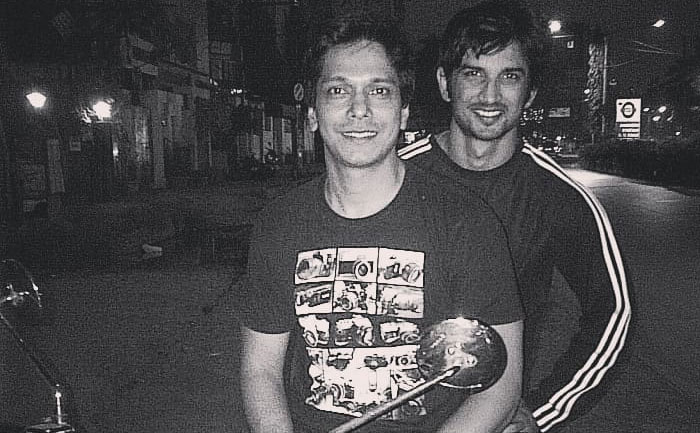 Sushant Singh Rajput's death not only came as a shock to the entire industry but also to his near and dear ones. Now, the late actor's best friend and 'Pavitra Rishta' co-actor Mahesh Shetty penned an emotional note and spoke about his friendship of 13 years he had with the 'Kai Po Che!' actor.
Sharing a length note on his Instagram, Mahesh Shetty captioned the note, "So much has been left unanswered and there's so much more left to talk. I'll tell you all about it, when I see you again !!!💔"
His note read: "It's a strange feeling… I have so much to say yet I'm speechless. Sometimes in life, you meet someone and feel an instant connection as if you've known him all your life and you realise that you don't have to be born from the same womb to be brothers. This is how we met… We met as brothers."
Speaking about their bond, he said, "We hit it off over our love for food and long walks in Film City and didn't realise when and how we became such an integral part of each other's lives. Both introverts, both amazingly old fashioned when it came to our friendship, both living in a little private world of our own. So many memories, our journeys, our endless chats (he could talk about anything under the sun with equal conviction), food, films, books, nature, science, relations and lots of bakwaas… He was like a kid in a candy shop and that boundless energy laced with all the limitless dreams was always infectious. He made me feel loved." 
Check out Mahesh Shetty's note here:
Mahesh stated that his relationship with Sushant was 'sacred' and never required any 'public validation'. He also said that he should've taken a lot of photos with the later as he has 'nothing to look back at now'. Further, he said that SSR 'was always a perfectionist' and he will 'never be able to explain the genius in him'.
Lastly, he said, he will hold on grudges on SSR, as he never opened up to him completely. "You knew that Shetty hai aur tere saath humesha rahega. Then why??? Baat to kar leta yaar !!! How I really wish that call would have come through kamini… Life can never be the same !!! I know how much you loved the stars… Dharti Maa Ki Kasam, I'll be looking out for you every night brother," read the note.
The 34-year-old actor allegedly committed suicide by hanging himself in his flat in Bandra.
ALSO READ: Sushant Singh Demise: Jiah Khan's Mother Calls Rhea Chakraborty Manipulative And Greedy