Bigg Boss Telugu 3: Mahesh to get eliminated THIS Week from BB Telugu
Mahesh Vitta will be eliminated from Bigg Boss Telugu 3 house in the 12th week, while Varun Sandesh, Rahul Siplipunj escape eviction this week.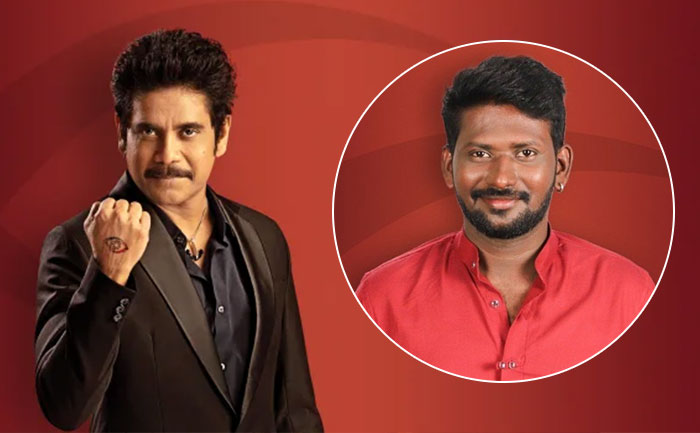 The third season of Bigg Boss Telugu has been in the news since its inception. Hosted by Akkineni Nagarjuna, Bigg Boss 3 Telugu has recently nominated four people for the elimination rounds. The names of all the nominated contestants for this week are Mahesh Vitta, Varun Sandesh, Vithika Sheru, and Rahul Silpligunj.
The host of Bigg Boss Telugu assigned a task 'Safe Parking' on the 78th day. Eight contestants were supposed to place seven parking lots in the garden area. There were four rounds of buzz. One housemate, who fail to park his trolly, will be nominated for eviction and one parking lot will be closed after each round of the buzzer.
Varun Sandesh, Vithika Sheru, Mahesh Babu and Rahul Silpligunj were nominated for elimination procesure from Bigg Boss Telugu 3 in week 12 as they failed to park their trollies in four rounds of buzzers, respectively.
Vithika Sheru seems to have saved herself from being evicted from the show. As per the Bigg Boss Telugu 3 Voting procedure, Mahesh Vitta will be eliminated from BB 3 Telugu in its 12th week as he received least amount of votes.
Varun Sandesh and Rahul Silpligunj will be saved and on Sunday episode, we might come across the news that Mahesh Vitta got eliminated from the Bigg Boss 3 Telugu house. Akkineni Nagarjuna, the host of Bigg Boss 3 Telugu, is likely showing him the doors this weekend.
Recently Ex contestant Punarnavi Bhupalam opened up about her relationship with Rahul Silpligunj. Punarnavi said, "Rahul Silpligunj is my best friend in the Bigg Boss house. It is a pure and strong friendship. I was not comfortable for the first few weeks. I used to scold him. But now we are good friends."
Also Read: Shilpa Chakravarthy To Get Eliminated From Bigg Boss Telugu 3 This Week?