Shilpa Chakravarthy to get eliminated from Bigg Boss Telugu 3 this week?
Bigg Boss Telugu 3 Elimination Leaked Shilpa Chakravarthy Or Mahesh Vitta Eliminated?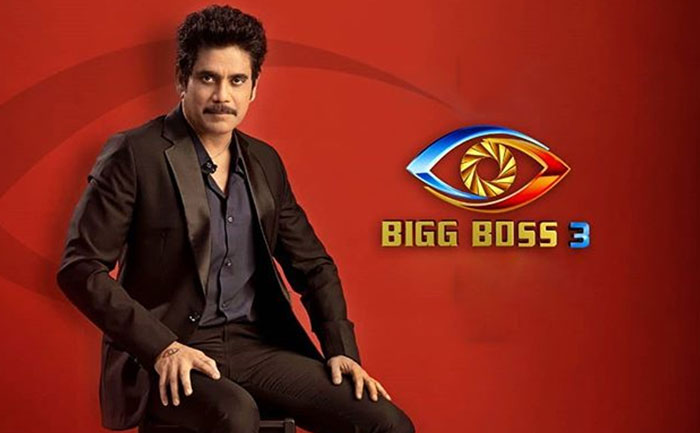 Shilpa Chakravarthy —  who re-entered as a wild card in the Bigg Boss Telugu on September 2nd — likely to be eliminated this week. The third season of Bigg Boss Telugu is hosted by Akkineni Nagarjuna. Notably, Tamanna Simhadri was the first wild card entry in Bigg Boss 3 Telugu, later she was eliminated from the house.
Hema, Tamanna Simhadri, Rohini, Ashu Reddy, and Ali Reza were the first time nominated contestants.
This week, Shilpa Chakravarthy, Punarnavi Bhupalam, Mahesh Vitta, Himaja Reddy and Sreemukhi were nominated for elimination from the Bigg Boss in the eighth week.
According to the latest leak, Shilpa Chakravarthy is going to be eliminated from this week of the Bigg Boss house, Although most of the viewers thought that Mahesh or Punarnavi might get eliminated due to their negativity and arrogance.
There was a nomination task where the contestants were divided into two groups and were asked to burn two photos of the contestants from opposite group. Sreemukhi, Himaja, Mahesh, Ravi, and Shiva Jyothi were divided into one group. While Varun, Vithika, Rahul, Punarnavi, and Shilpa were divided into another group.
Prior to this week elimination, a poll was conducted to see who has the chance to receive the least number of votes. As per the poll result, Shilpa Chakravarthy will be eliminated from reality TV show this week. Shilpa has been nominated for the first time after her re-entry and according to the poll, her chances of leaving were high.
The nomination episode will be telecasted this Sunday.
ALSO, READ: Telugu Actress Sri Reddy Calls Bigg Boss Telugu House A Brothel