Sri Lanka: Mahinda Rajapaksa sworn in as Prime Minister
Mahinda Rajapaksa sworn in as Sri Lankan Prime Minister for 4th Time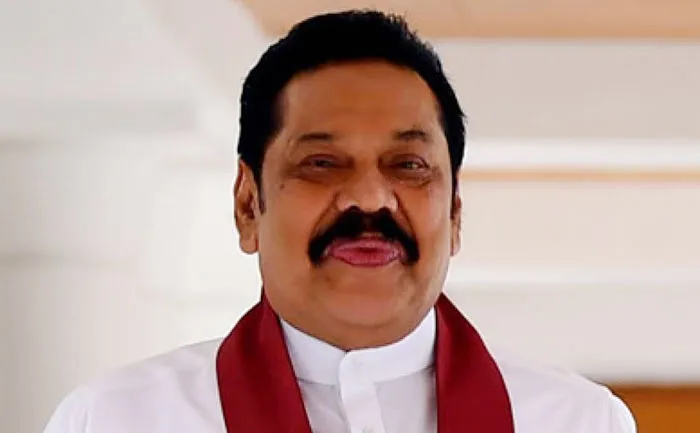 Sri Lanka's former president Mahinda Rajapaksa was sworn in on Sunday as the country's new prime minister. This is the fourth time that he has won the seat. The SLPP, led by Mahinda Rajapaksa, registered a landslide victory in the August 5 general election. They have secured a two-thirds majority in Parliament needed to amend the Constitution. This will further consolidate the powerful Rajapaksa family's grip on power.
The Rajapaksa family, including SLPP founder and its National Organiser 69-year-old Basil Rajapaksa, who is the younger brother of Gotabaya Rajapaksa, 71, and Mahinda Rajapaksa has dominated Sri Lankan politics for two decades.
Rajapaksa was sworn in at the historic Buddhist temple on the outskirts of the capital Colombo. Mahinda took oath on Sunday before his younger brother, President Gotabaya Rajapaksa. His new cabinet will take oath later this week.
Mahinda Rajapaksa served as the island nation's president from 2005 to 2015. He was first elected prime minister in 2004. Rajapaksa was again appointed for brief periods in 2018 and 2019. He is popular among the ethnic majority Sinhalese for ending the civil war against Tamil rebels in 2009.
This election five members of the Rajapaksa family have been elected as lawmakers. They are Rajapaksa, his son Namal, the eldest brother Chamal and his son Sashindra, and a nephew, Nipuna Ranawaka. Mahinda Rajapaksa's son Namal and three other members of the family are likely to control key functions in the new administration.
According to the Elections Commission, the parliamentary election was held under strict health guidelines due to the COVID-19 pandemic. The new parliament will convene on August 20.
Also Read: World Cup 2019: As India Faces Sri Lanka Top Spot The Main Aim