Make one party president from outside Nehru-Gandhi family: PM Modi's jibe at Congress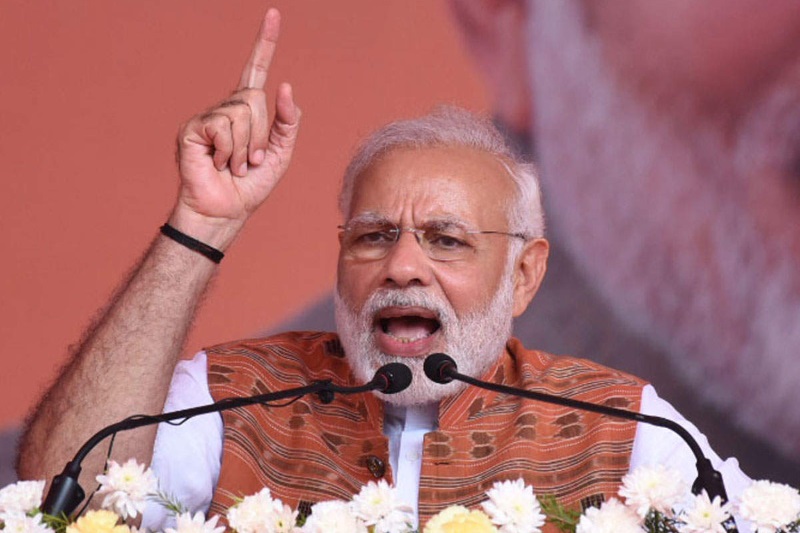 Taking a cue from Shashi Tharoor's 'chaiwala' jibe, Prime Minister Narendra Modi attacked Congress on Friday saying it doesn't want to credit people for choosing him as the prime minister as the Congress party is only interested in promoting dynasty. Taking potshots even at Nehru, he challenged the Congress party to elect someone outside the Nehru-Gandhi family as the party president, then he would accept that Nehru built a democratic legacy.
"Do a little thing, if you respect democracy. If a chaiwala or Modi became the Prime Minister because of your faith in democracy, policies, role in constitution and due to Nehru, make any good Congress leader the president of your party for at least five years.
"I will accept that Nehruji had such a commitment to democracy that has led to a dedicated Congress leader becoming the President of the party," Prime Minister Modi was quoted as saying by news agency IANS. Modi was delivering speech at a public meeting in Ambikapur in poll-bound Chhattisgarh.
Modi's comments came in reaction to Shashi Tharoor's remark that even a chaiwala could become the prime minister of India, thanks to Nehru's policies and institutional reforms which led to democratic framework. Tharoor said this while re-launching his book "Nehru: The Invention of India".
During his speech, the Prime Minister said it would be good if a person outside the Nehru-Gandhi became the Congress president. "I know it will be good when the country gets out of dynasty politics. But, they are not ready to give credit for this to the 1.25 crore people of this country that a chaiwala became the Prime Minister. They do not want to give credit to BJP and Modi. This is the result of their undemocratic thinking. For this too, they want to give its credit to Nehru," he concluded.
ALSO READ: Chhattisgarh Assembly elections: Raman Singh gets more space than PM Modi