Maldivian foreign minister says India will always be 'special friend'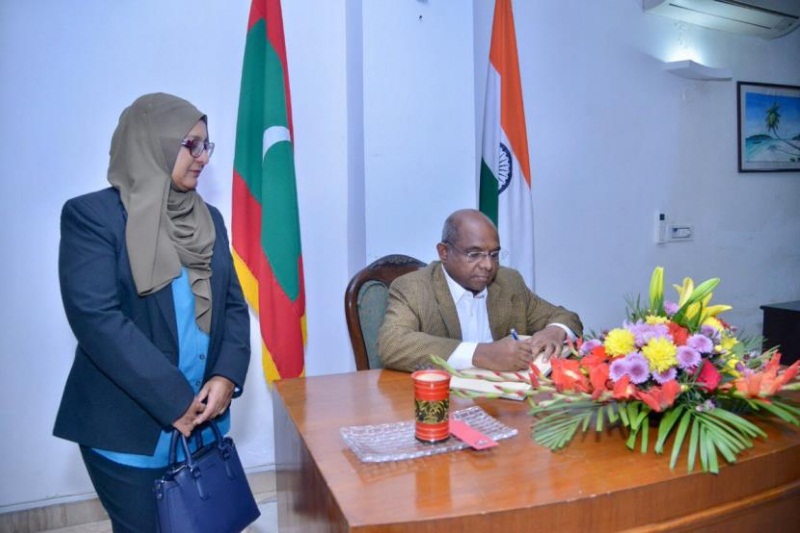 Abdulla Shahid, Foreign Minister of Maldives, on Monday said that his country wants to have a substantial relationship between India and China.
He also launched a scathing attack on former Maldivian President Abdulla Yameen, saying that he tried to be a puppet master playing "India against China" and vice-versa.
In an interview, Shahid, who is on his maiden tour to India, spoke on the Maldives maintaining a balance in relations between India and China.
"Our policies would not be like that we would have an excellent relationship with our closest neighbour with our good friend India and also our development partner China. We would want to have a substantial relationship between these countries who generously contributed to the development of Maldives," he said.
"The previous government under Yameen increased anti-India sentiments for their own purposes. We will change it. The people of Maldives do not support this. Our government will make sure that Maldives-India relationship is on better footing," he added.
Asked on how he compares Maldives' relationship with India and China, the Maldivian foreign minister said, "India is India and China is China. India is our closest neighbour, and India is the largest contributor for several decades of our development. China is an upcoming market and they contribute the largest tourist arrivals to the Maldives. China has been generous in its assistance. We will not compare our friends but we have friends and special friends."
Shahid added that New Delhi has been always generous and will always be a special friend. While commenting on reports of China attempting to dominate the Indian Ocean region, Shahid stated that free movement, is of utmost importance, apart from maintaining an atmosphere of peace and security.
"For us, peace and security and free movement within the Indian Ocean are of utmost importance. We also would not like tensions and conflicts in other parts of the world be dragged into the Indian Ocean. We will work with our neighbours to prevent it," he concluded.
Also Read: Maldives: PM Modi attends swearing-in of President-elect Solih