Mallika Sherawat: A producer wanted to fry an egg on my belly
Mallika Sherawat was once asked by a producer to fry eggs on her belly to show "hotness"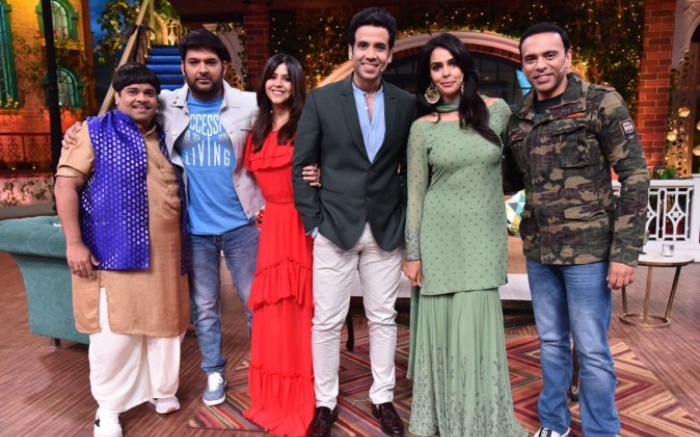 Mallika Sherawat recently appeared in 'The Kapil Sharma Show' to promote her upcoming web series 'Booo Sabki Phategi'. The Diva had the czarina on Indian Television Ekta Kapoor along with the cast of her upcoming horror comedy web series. On the show Mallika revealed that a producer once wanted to fry an egg on her belly to portray how hot she was.
The show host Kapil Sharma had asked, "Mallika, we have heard rumours about you. I'd like to confirm them with you. It said that whenever your photo is printed in a newspaper, people pack their lunch in it so that it stays hot for a longer period of time."
She said the claim was true and added, "I was doing a film. There was a song. The producer seemed to be a novice, so he couldn't figure out how to portray that Mallika is very hot. He sent an idea through a choreographer that he wanted to fry an egg on my belly."
She refused to shoot that scene. But she felt that it would have been interesting if she had done that sequence.
Recently, during an interview to PTI, Mallika said that she lost many movies due to her opinionated nature. She said, "I lost film projects because they thought I was opinionated. I would hear from heroes 'don't cast her she speaks a lot and has a lot of opinions.' They would prefer their girlfriends instead of me in projects. I can list at least 20-30 movies that I've lost."
Mallika is making her comeback in acting with 'Booo Sabki Phategi' that also has Tusshar Kapoor, Kiku Sharda, Krusha Abhishek and Sanjay Mishra among others.
Also Read: The Kapil Sharma Show: Ekta Kapoor and Mallika Sherawat Had a Blast With Kapil