Mamata Banerjee, Chandrababu Naidu meet to save democracy; root out BJP from Centre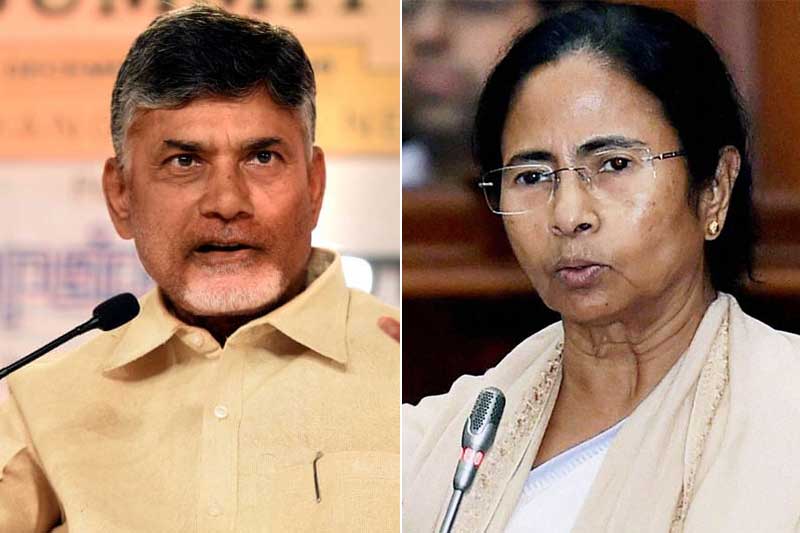 The Lok Sabha elections are just months away and opposition parties are making their attempt to form an alliance. In a major leap to the step, West Bengal Chief Minister Mamata Banerjee and her Andhra Pradesh counterpart N Chandrababu Naidu met on Monday in Kolkata to discuss further course of action. Both Naidu and Banerjee opined that they are walking together to save democracy.
Interacting with the media after the meet , Naidu said, "We are totally together, we will walk against the BJP government to save democracy. We'll meet before the parliament session and chalk out future plan."
Sharing similar views, Banerjee said that the country is tired with the fake promises of the Bharatiya Janata Party-led central government and her party too is in favour to help save the democracy, She said, "We had a good discussion. Democracy is in danger, all institutions are under a threat. We want to meet before the parliament session. All those who are opposing BJP will come together and chalk out the future course of action."
Today we have discussed the future plan. We can tell you one thing, we are all together to fight against the BJP govt to save the nation: West Bengal CM Mamata Banerjee after her meeting with Andhra Pradesh CM Chandrababu Naidu in Howrah pic.twitter.com/jMi2yx37Mn

— ANI (@ANI) November 19, 2018
It is to be known that few days ago, she also met NCP chief Sharad Pawar and there were discussion held on the possible alliance for the 2019 Lok Sabha elections. Though nothing concrete has been revealed till, it can be speculated that the regional parties are trying to form a third front against the BJP government.
ALSO READ: BJP is history changer, name changer, but not game changer: Mamata Banerjee