Muzaffarnagar shelter home case: Not 2 but 5 girls died in Bihar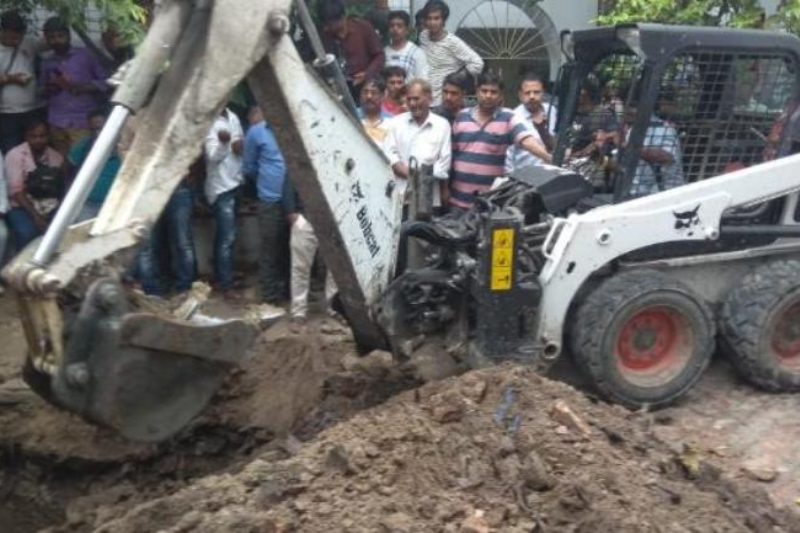 Yet another shocking revelation emerged in Muzaffarnagar Shelter home, the Central Bureau of Investigation found that five minor girls were killed in Bihar instead of two as it was earlier reported.
According to the report, all the five girls' post-mortems were conducted at a government hospital. The post-mortems of two girls were done in 2013, two girls' in 2015 and one in 2017.
Earlier, the Supreme Court of India termed the Muzaffarnagar Shelter home abuse as 'shocking, horrible and scary', where over 30 girls were allegedly raped, sexually abused and murdered.
The investigation agency is busy finding out to whom the bodies of the girls were handed over after their post-mortems. They are also making efforts to find out whether cases were registered in the matter or not.
"A team of CBI officials is likely to soon interrogate some hospital doctors to collect more details about the case," a district police officer said.
The CBI had earlier recovered human skeleton at a cremation ground on October 4 following a tip-off. It had also carried out an extensive excavation at the shelter home premises on suspicion that some inmates might have been killed and buried there, but could not recover anything from there.
In October, a shelter home employee Krishna Ram, who also ran the press of Brajesh Thakur — the main accused — told the CBI sleuths that some bodies were stuffed in gunny bags and disposed of in the Burhi Gandak river a year ago.
However, the CBI could not recover anything from the river. As per the CBI, Ram disclosed that Brajesh Thakur had ordered the disposal of the bodies.
He reportedly revealed that two inmates of Thakur's NGO, Seva Sankalp Ewam Vikas Samiti, had died under mysterious circumstances and their bodies were dumped in the river from Akharaghat Bridge with the help of Guddu, another employee of the shelter home, and Vijay Tiwari, Thakur's driver.
Of the 42 girls lodged at the short-stay home run by Brajesh Thakur's NGO, 34 were found to have been sexually assaulted. The crime came to light after a social audit by the Tata Institute of Social Sciences, Mumbai, five months ago.
The shelter home has been sealed, and Thakur was sent to jail. "CBI has made serious allegations against Thakur. We have also noted the influence wielded by him. In view of the serious nature of allegations made against him, it's not appropriate for him to be lodged in any jail in Bihar," the court had said.
The Supreme Court is monitoring the CBI probe into the case.
Also read: Muzaffarnagar shelter home case: Supreme Court calls it shocking, horrible and scary