Assam NRC issue: Mamata Banerjee calls BJP real infiltrators in Assam, West Bengal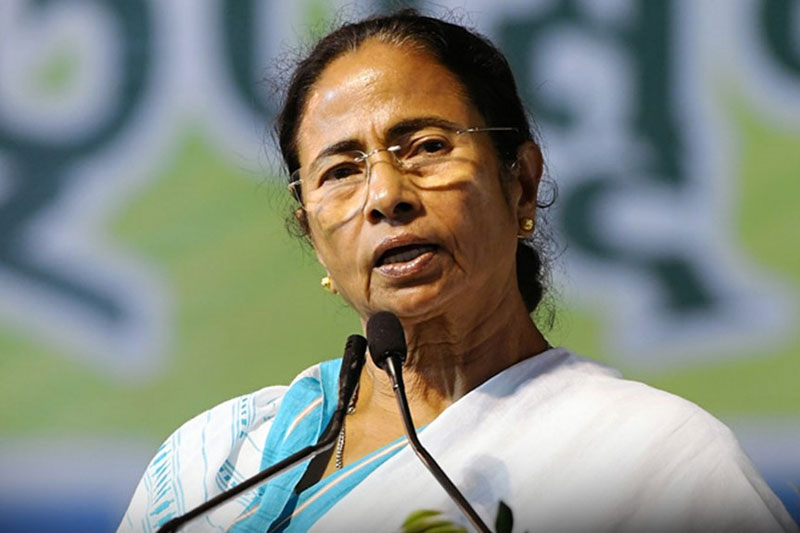 TMC chief Mamata Banerjee on Wednesday accused the Bharatiya Janata Party of being the 'real infiltrators' in Assam and West Bengal. Targeting BJP president Amit Shah, the Chief Minister of West Bengal said that these days the saffron party decides everything in the country – 'what you eat, what you wear, even interfering in media'.
Questioning the authenticity of the National Registrar of Citizens' report, Mamata said that it (NRC report) is an insult to the neighbouring country – Bangladesh, reports Indian Express. She said, "Bangladeshis are our neighbours, not a terrorist country. Not every Bangladeshi is an infiltrator."
Mamata was of the opinion that exclusion of the people from the list is unfair and even she can not prove her family's right to reside in Bengal since 1971, adds IE. She said, "How will I, I don't even know my parent's birthday."
Sharing her concern that politics in India was never so dirty prior to BJP coming to power, she said, "India's politics was never so dirty as it is today." The TMC leader hoped that BJP will see their fate in the upcoming 2019 Lok Sabha elections.
When asked about who will become the prime minister in 2019, Mamata firmly said, "I don't think about these things, I want my country to go forward." She also added that her priorities are now to defeat BJP first in the 2019 polls and later she would think about these issues.
Mamata, who is in the national capital, met politicians from various parties including Congress leader Ahmed Patel, Samajwadi Party MP Jaya Bachchan, BJP leader Lal Krishna Advani, JD(S) leader Deve Gouda, and others. The Chief Minister is also set to meet Sonia Gandhi, Rahul Gandhi, Yashwant Sinha and Shatrughan Sinha.