Mamata Banerjee is scared of us: Amit Shah on rath yatra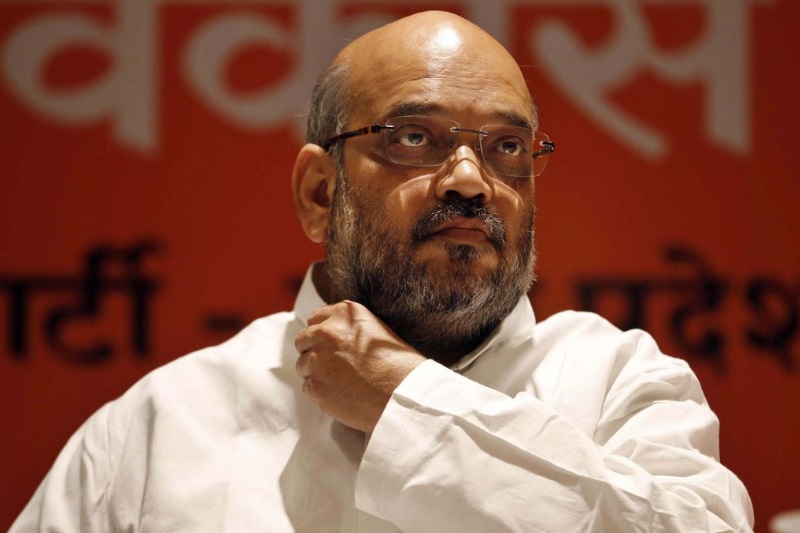 The fight between Trinamool Congress (TMC) and the BJP has kept West Bengal on tenterhooks. The day West Bengal Chief Minister Mamata Banerjee speaks out against BJP, the ruling party at the Centre hits back with an equal vengeance the next day. Similarly, on Friday, the day after Calcutta High Court denied BJP the permission to hold its rath yatra in the state, BJP national president Amit Shah said that Mamata Banerjee and her party TMC are scared of the saffron brigade. In a scathing attack on the West Bengal government, Amit Shah accused the TMC of being a roadblock for the BJP event.
"A democratic process (Rath Yatra) has been suppressed in West Bengal with rampant misuse of power. The CM is following this trend, this is non-democratic. I want to tell Mamata Banerjee that by not giving permission to BJP programmes, you will only invite the ire of people in your state. She (Mamata) is scared that if BJP takes out all these three rallies in the state of West Bengal and assemble in Kolkata then the foundation of a complete change will be laid down. So she attempted to stop all these yatras," Amit Shah said in Delhi.
Pointing out the maladies, Shah assured the party workers in West Bengal that he himself would lead the yatras. Listing out the maladies in West Bengal, Shah assured that he himself would lead the Rath Yatra. "We will fight it out, I will personally lead the Rath Yatra when it happens. Our party workers in the state will not bow down to tactics of Mamata," Shah said. He also said that he respects legal institutions and that the yatras have not been cancelled, it's been only postponed for the time being.
In a press conference, the BJP national president said that there is widespread violence in the state under TMC which is more than ever seen in the past. "The people are tired of what they are seeing, experiencing. I am sure voters will side with us in state elections here next year," Shah said.
ALSO READ: Mamata Banerjee-led West Bengal govt denies permission to Amit Shah's 'rath yatra'