Mamata Banerjee-led West Bengal govt denies permission to Amit Shah's 'rath yatra'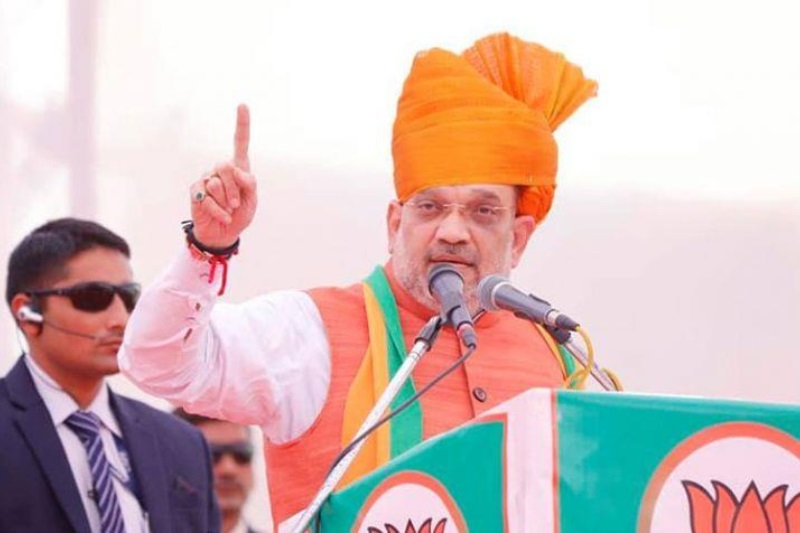 The Mamata Banerjee-led West Bengal government has denied permission to BJP president Amit Shah's proposed 'rath yatra' from Cooch Behar on grounds that it might cause communal tension. This was informed by the state's Advocate General Kishore Dutta to Calcutta High Court on Thursday.
Kishore Dutta said the court that the Cooch Behar superintendent of police refused permission for the BJP president's rath yatra. He further said, "District has a history of communal issues and there was information that some communal provocators had become active there."
Referring to SP's refusal letter, Kishore Dutta stated that several top BJP leaders and people from other states would come to Cooch behar which may affect the communally sensitive district.
When asked by Justice Tapabrata Chakraborty as to who will take responsibility if anything untoward happens, BJP counsel Anindya Mitra said, "The party will hold a peaceful rally," adding that it was the duty of the state government to maintain law and order.
Notably, BJP president Shah is scheduled to kickstart the party's 'Save Democracy Rally', comprising three 'rath yatras', in the state. The campaign is scheduled to begin from Cooch Behar district in the north on December 7, from Kakdwip in the South 24 Parganas district on December 9, and from the Tarapith temple in Birbhum district on December 14.
Also Read: Telangana Assembly elections: Amit Shah accuses Congress of appeasing minorities