FIR against man for circulating morphed picture of RSS president Mohan Bhagwat on WhatsApp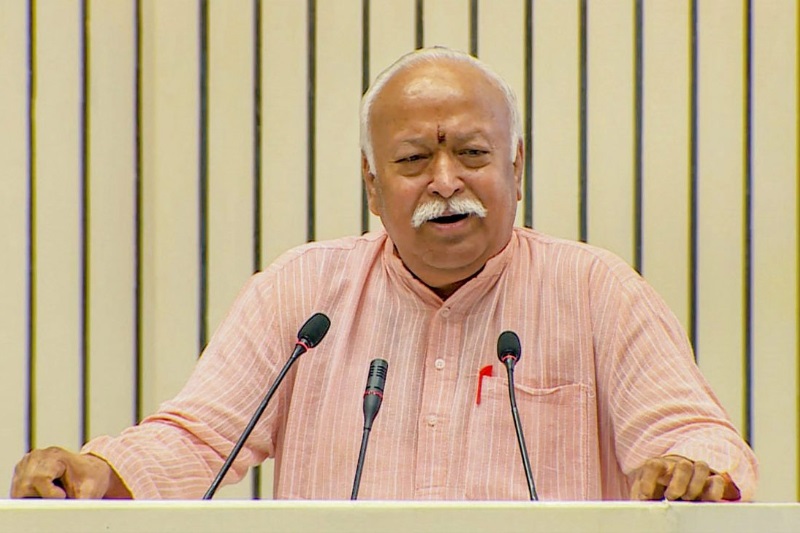 A man in Indore has been charged for allegedly posting a morphed picture of Rashtriya Swayamsevak Sangh (RSS) chief Mohan Bhagwat on his WhatsApp group on October 19, reported PTI on Monday.
The accused Lucky Verma was the administrator of the very group, where he posted the morphed picture of Bhagwat, said Santosh Singh Yadav inspector in charge of Raoji Bazaar police station.
Also Read: JD(U) differs from RSS; says Ayodhya matter must be settled by court
It was after a complaint had been filed at the police station by Sangh volunteer Shailendra Sharma, did the police come to know about it, added the officer.
An FIR has been lodged under Indian Penal Code (IPC) section 505 (2) (to disseminate information that creates hatred among various sections) and section 67 (dissemination of obscene material) of Information Technology Act, reported the news agency. The FIR was filed on Sunday.
Lucky Verma is, however, absconding and the search is underway.
Meanwhile, the RSS' local spokesman Sagar Chouksey claimed that the accused is a worker of NSUI, the student wing of the Congress.
Image Source: The Print