JD(U) differs from RSS; says Ayodhya matter must be settled by court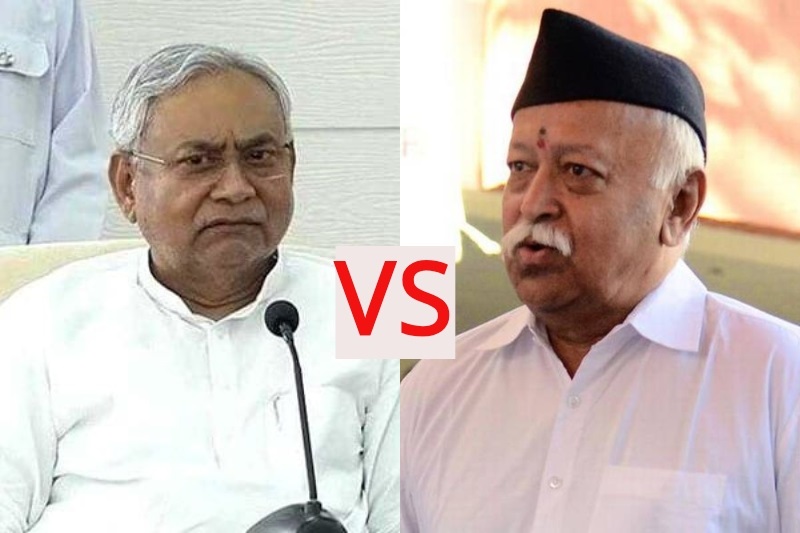 Rashtriya Swayamsevak Sangh chief Mohan Bhagwat's advocacy of a law to facilitate construction of Ram temple at Ayodhya has triggered a massive controversy. The JD(U) on Thursday said that it stood by its original stand that the issue must be settled through a consensus between the affected communities or a court order.
After being asked by the reporters over Mohan Bhagwat's statement, JD(U) spokesman Rajiv Ranjan Prasad said, "The JD(U) sticks to its original stand that the matter should be settled by the court or through mutual consent. This is in line with the basic premise on which the NDA had been formed that the three contentious issues will not be stirred."
He also pointed out that the NDA had been formed with an understanding among all allies that the three contentious issues of Ayodhya, Article 370 relating to Jammu and Kashmir and uniform civil code will be kept on the backburner.
Meanwhile, JD(U) secretary KC Tyagi said, "we believe we should wait for the verdict instead of needlessly raking it up". "Once the judgment is passed, all the parties concerned should respect it," he added.
On the other side, RJD has also criticized Bhagwat's statement and questioned its timing. "The title dispute in Ayodhya is sub-judice. The Supreme Court is expected to begin hearing later this month. To make such an utterance at this point of time smacks of a mischievous political design," RJD national vice-president Shivanand Tiwary noted.
Also Read: Uddhav Thackeray: Will visit Ayodhya and ask PM why Ram temple is not built yet