Man And Parents Booked For Giving "Triple Talaq" To Wife Over WhatsApp
Thane Man gives triple talaq to his wife via WhatsApp, booked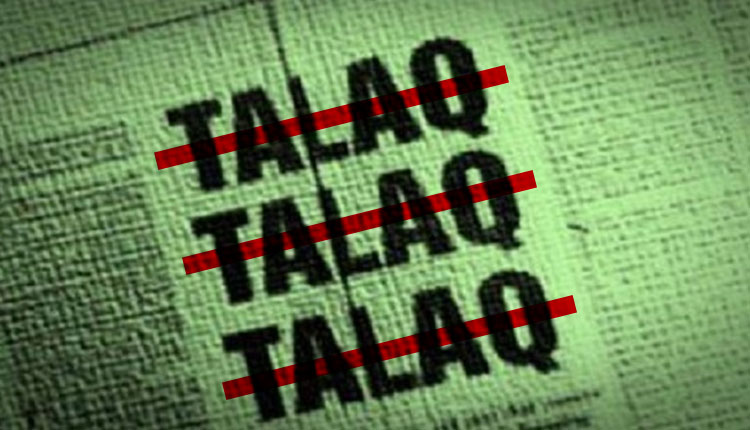 Thane Police have booked a 28-year old man and his parents on Thursday for allegedly giving his wife divorce over WhatsApp by sending her message which reads 'Talaq Talaq Talaq', reported news agency PTI.
The victim is 25-year old filed a complaint last week. In her complaint, she stated that she got married to a man on 18 May 2014 and now has a four-year-old son, Bhoiwada police station's inspector Kalyan Karpe told PTI.
The woman alleged that her in-laws relentlessly harassed her and sometimes ago, her husband demanded Rs 5 lakh from her and threw out of the house, the inspector said.
The woman currently stays at her relative's home in Bhiwandi town. She further alleged that she on March 12 this year, she received a 'triple talaq' message on WhatsApp from her husband. When she tried to call him, he refused to speak to her, the official added.
Based on the woman's complaint, the police registered a case on Wednesday against her husband Nadeem Shaikh and in-laws under IPC Sections 498-A (cruelty), 323 (voluntarily causing hurt) and 504 (intentional insult with an intent to provoke breach of peace), and the Muslim Women (Protection of Rights on Marriage) Act, he added.
The Supreme Court in August 2017 delivered its verdict and termed the practice of triple talaq among Muslims was "void", "illegal" and "unconstitutional".
On 28 December 2017, the Lok Sabha had passed The Muslim Women (Protection of Rights on Marriage) Bill, 2017. The bill made instant triple talaq (talaq-e-biddah) in any form spoken, in writing or by electronic means such as email, SMS and WhatsApp illegal and void, with up to three years in jail for the husband.