Man sparkled and shined with his 100kg gold that exposed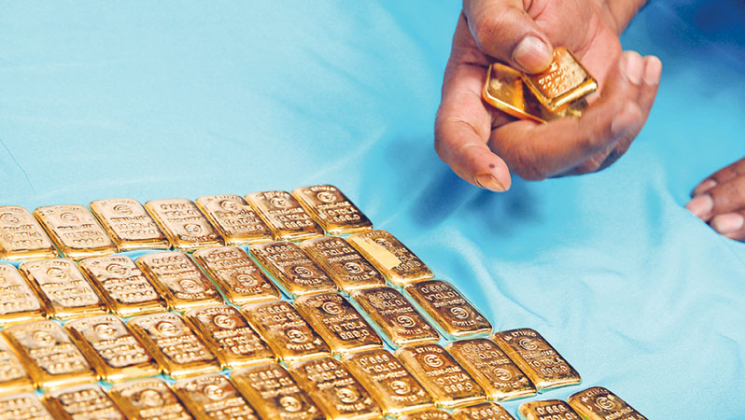 The air intelligence unit of customs has arrested an Indian national based in Singapore, who is believed to have smuggled in more than 100kg of gold.
The name of the smuggler was identified as Prakasham Kannian, who has ownership of a smuggling business in Singapore. On 4th June 2018, after he arrived at Chennai airport. "There was a lookout notice against him. The immigration officials detained him and alerted us and our Chennai team then arrested him," said a senior customs official.
In Singapore, Prakashan runs a jewellery showroom and has a house in Thiruvarur, Tamil Nadu.  According to officials, that Prakasham's name had cropped up during investigation of several smuggling cases. In July 2017, a Malaysian and a Singpore national tried to smuggle in 4kg of gold worth Rs 1.3 crore by hiding the bars inside their innerwear. The two later confessed that they were carrying the consignment in Prakasham's instruction and paid $500. "They told us that one Anand Mishra was to take delivery of the gold. Mishra was detained and he told us that he used to collect the gold from passengers sent by Prakasham and than deliver it to one Raja Bhai in Zaveri Bazar. Mishra said that he had delivered around 75kg of gold and the entire money was sent to Prakasham via Chennai through hawala operators," said an official.
Raja Bhai runs a shop in Kalbadevi. Raja Bhai revealed the names of 17 passengers who had been sent to India with gold by Prakasham. In August 2017, one Rahul Gaikwad was detained after he came to receive two Singaporeans who had smuggled in 2.4 kg of gold worth Rs 70 lakh. "The arrested accused pointed to the involvement of Prakasham from Singapore. His gang has so far smuggled in more than 100 kg of gold," said an official.
The sale proceeds of the contraband were being routed through hawala from a travel agency in Chennai. Prakasham shifted to Singapore in 1995.