UP: Man throws wife out of second-floor window for not conceiving in four years of marriage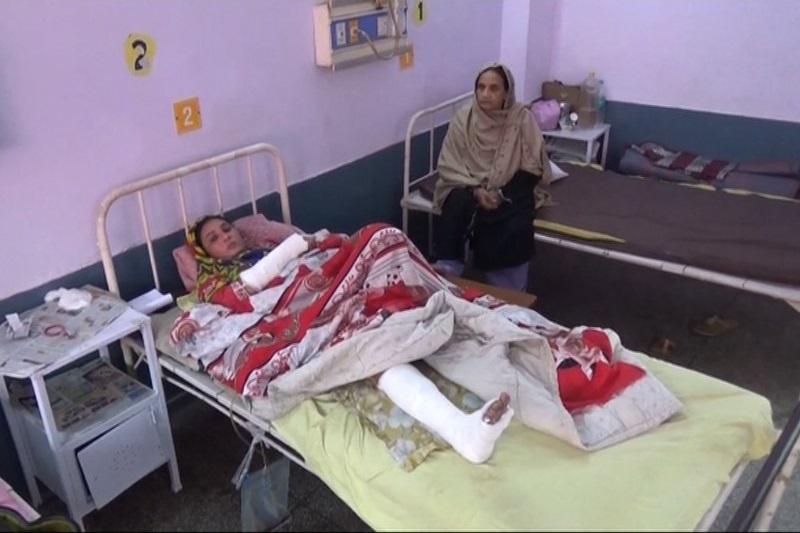 A man in Uttar Pradesh allegedly pushed his wife from the window of their second-floor room for failing to give birth to a baby in the four years of their marriage.
The incident occurred in the Moradabad district of UP. The accused has since been arrested, while the woman is hospitalized with a broken arm and fractured leg and is currently recuperating at the hospital bed.
Moradabad: A man allegedly pushed off his wife from the second floor of a building because she couldn't deliver a child for 4 years. The woman has been admitted to hospital. Husband arrested in possession of 3 pistols on 18th November pic.twitter.com/GmK17EH5AD

— ANI UP (@ANINewsUP) November 20, 2018

Reports further claim that the husband and wife used to have regular fights over the issue and the man had even threatened to kill the victim if she did not deliver a child soon. He has also been accused of beating his wife frequently and demanding dowry from her family.
Three pistols were also recovered from the accused and according to the police, the man used to threaten his wife with pistols.
The police also reported that following a heated argument on Sunday, the man his wife in the head with his pistol before pushing her down from the window.
Also Read: Demonetisation was a 'bitter medicine' to treat corrupts: Narendra Modi