Union minister Rajyavardhan Singh Rathore wants Karan Johar to direct his biopic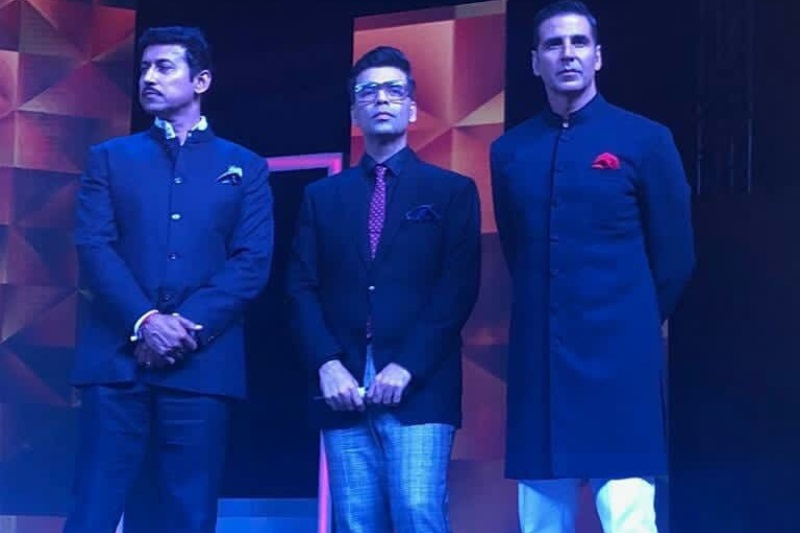 Union minister Rajyavardhan Rathore on Tuesday said that if there is ever a biopic made on him, he would want reputed Bollywood filmmaker Karan Johar to direct the film.
Speaking to the "Student of the Year" director during a "Koffee with Karan" at the opening ceremony of 49th International Film Festival of India (IFFI), Rathore was asked which actor he would prefer to see playing his role in the biopic.
To this, the 48-year-old Olympic medallist replied that while he wasn't sure about the actor, he would definitely want Karan Johar to direct the biopic.
"I don't know about the actor, but I would certainly like to have Karan Johar as the director of the film," Rathore, a Sports and Youth Affairs minister.
Bollywood superstar Akshay Kumar was also present in the event and he also had a quick "Koffee with Karan"session" with the director.
The "Gold" actor was asked which actor he feels would play his role to perfection if ever a biopic was made on him. Kumar was initially confused with the question but chose "Ranveer Singh" after his name was prompted by the audience.
Also Read: Here are some adorable inside pictures of Deepika and Ranveer's Sindhi Wedding
Rathore also revealed he was happy that people know him more as a sportsperson rather than a Union minister.
"Nobody recognises me in public place as a minister. If they at all recognise me they will turn around and say 'he is that shooter'. That is the love and affection which we will remember and that is the closest to me," said Rathore.
"Gold" a film on India's first hockey gold medal as an independent nation, is scheduled to have an open-air screening at IFFI. The movie is directed by Reema Kagti.
The IFFI will also honour a few Indian sportspersons as a part of the government's Khelo India initiative.