Manchester City Crowned Premier League Champions
Manchester City have been crowned 2020-21 Premier League champions after Manchester United's defeat to Leicester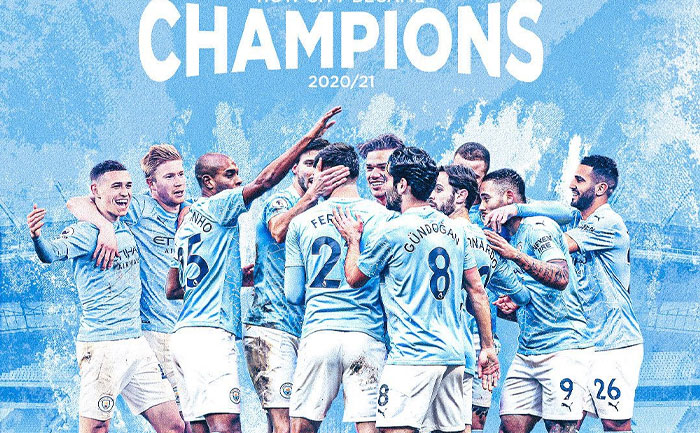 Manchester City has been crowned as Premier League champions for the third time in four seasons. They won this title after Manchester United was beaten 2-1 at home by Leicester on Tuesday at Old Trafford in Manchester. The City manager Pep Guardiola dedicated the club's fifth league championship in 10 years to legendary former player Colin Bell, who died in January.
— Manchester City (@ManCity) May 11, 2021
Speaking to Guardian Pep Guardiola said, "This has been a season and a Premier League title like no other. This was the hardest one. We will always remember this season for the way that we won. I am so proud to be the manager here and of this group of players. They are so special. To come through this season – with all the restrictions and difficulties we've faced – and show the consistency we have is remarkable. It is relentless. Every single day, they are there, fighting for success, trying always to be better. They have been so, so resilient."
Manchester City cannot be displaced from the top of the table, as they have built a 10-point lead over Manchester United. The city now has 80 points while Manchester United has 70. Leicester City is placed third with 66 points.
The Premier League title is Manchester City's second trophy of the season. They had also won the English League Cup last month. Manchester City has now qualified for the Champions League final, where they will meet Thomas Tuchel's Chelsea in Istanbul on May 29.
Also Read: Manchester United vs Liverpool Game Postponed After Fan Protest