From Smriti Mandhana to Mayank Agarwal, Indian batsmen's prolonged spell of success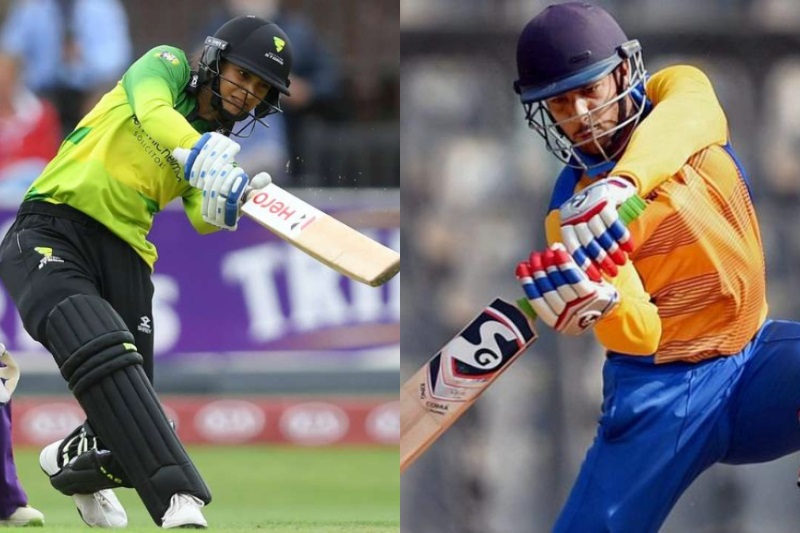 India has produced several batting sensations over the years. Players like Smriti Mandhana and Mayank Agarwal have ensured the Indian cricket dominance continues on world stage.
Smriti Mandhana recently became the highest run-scorer in England's domestic women's T20 league for the Western Storms. After six matches, her team is on its way to the Finals of the KIA Super League. Mandhana has played a significant role in all matches. She got the limelight after scoring the fastest T20 fifty and backed it with a fluent hundred.
Also read: Donald Trump questions LeBron James intelligence on Twitter
Elsewhere, India 'A' opener Mayank Agarwal scored a double hundred against South Africa 'A' while Prithvi Shaw's thrashed 136 off 196 in the same match which indicates to the fact that Indian cricket is in good hands. These two players have scored consistently in recent times and with the Indian opening pair failing miserably in both innings of first Test match against England, skipper Virat Kohli would consider these two at some point of time if Murali Vijay and Shikhar Dhawan fail to perform well.
Mayank Agarwal also scored well in the last Ranji trophy season which landed him in the Kings XI Punjab outfit for 2018 IPL where he did decent enough as his team had a great start to the season but eventually failed to make it through to the playoffs, losing seven out of their eight games.
On the other hand, Smriti Mandhana was out of form for quite some time but seems to have got in groove just in time as Indian women's cricket team aspire to win the T20 World cup.