Manmohan Singh letter to PM Modi: Don't obliterate Nehru's role, contributions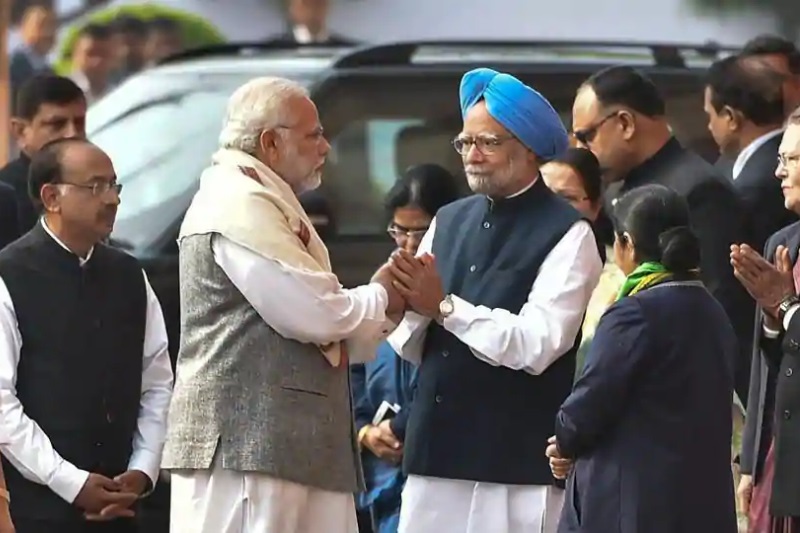 Concerned and disturbed by the Union government's intervention in changing the 'nature and character' of the Nehru Memorial Museum and Library (NMML) and the Teen Murti complex, former prime minister Manmohan Singh penned down a strongly worded letter to current Prime Minister Narendra Modi. Singh stated clearly that Nehru belongs 'not just to the Congress' but to the 'entire nation' and Nehru's role and his contributions cannot be 'obliterated'.
Bringing the context of former premier Atal Bihari Vajpayee, Singh was of the opinion that both the historic buildings should be left 'undisturbed'. Singh said that even Vajpayee — in his six-year tenure —  made no attempt to change the nature and character of the NMML and the Teen Murti complex in any way. "But sadly, that seems to be part of the agenda of the Government of India now", he wrote.
The economist turned politician pointed out that "no amount of revisionism" can "obliterate" Nehru's role and his contributions. Quoting Vajpayee's speech in the Parliament when Nehru passed away, Singh wrote, "As Atal Bihari Vajpayeeji himself said in his moving speech to Parliament when Panditji passed away: 'Such a resident may never grace Teen Murti again. That vibrant personality, that attitude of taking even the opposition along, that refined gentlemanliness, that greatness we may not again see in the near future. In spite of a difference of opinion we have nothing but respect for his great ideals, his integrity, his love for the country and his indomitable courage'."
He appealed to Modi and said, "Let us respect this sentiment and keep Teen Murti as a memorial to our first Prime Minister Pandit Nehru and leave the Teen Murti complex undisturbed as it is. This way we will be respecting both history and heritage." He also stated, "Jawaharlal Nehru belongs not just to the Congress but to the entire nation. It is in this spirit that I have written to you."
On NMML, Singh stated that it is "dedicated to the memory of India's first Prime Minister and prime architect of the Indian nation-state who left behind an indelible imprint on our country and indeed on the world." Sharing his opinion on Nehru, the pioneer of LPG (Liberalisation, Privatisation, Globalisation) wrote, "His distinctiveness and greatness have been acknowledged even by his political opponents and rivals."
the former premier further added, "NMML must remain a centre of first-rate scholarship and professional excellence. The museum itself must retain its primary focus on Jawaharlal Nehru and the freedom movement because of his unique role having spent almost ten years in jail between the early 1920s and mid-1940s. No amount of revisionism can obliterate that role and his contributions."
Manmohan Singh's letter comes at a time when the current Union government led by Prime Minister Narendra Modi plans to set up a museum for all Prime Ministers within the Teen Murti complex. Congress has alleged that it is an attempt to "obliterate" Nehru's legacy.
ALSO READ: Seven facts that you shouldn't miss about hushed yet insightful 'Manmohan Singh'