Mann Ki Baat Highlights: PM Modi urges people to avoid spreading misinformation on COVID-19
PM Narendra Modi addressed the nation on the 76th episode of his radio programme Mann Ki Baat. Here check out the highlights from his speech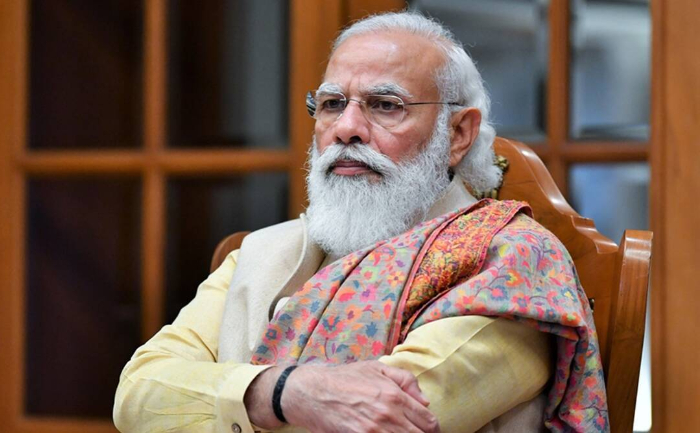 India currently stands at the second position after the US to have been worst hit by the pandemic Coronavirus outspread. The highest single-day spike of fresh COVID-19 cases has crossed the mark of 3.4 lakh count, which makes it the highest spike since the pandemic hit the nation. Prime Minister, Narendra Modi addressed the nation today in the new episode of his radio programme-Mann Ki Baat. Major highlights from his speech are on COVID-19 situations, as many states are dealing with oxygen and vaccine crises amidst the rapidly spreading second wave. PM Modi also urged people to avoid spreading misinformation. Here check out the highlights from his today's speech.
Check out highlights from Mann Ki Baat:
PM Narendra Modi started off his speech by mentioning how the nation was quite confident after successfully battling the first wave of COVID-91. However, it took no time for the second wave to leave us all in devastating situations.
Narendra Modi urged the netizens to seek correct information on Covid-19 only being dependent on reliable sources of information. He asked people not to get mislead by people with misinformation. "I urge people to not fall prey to any rumor about the vaccine. You all must be aware that Govt of India has sent free vaccines to all State Govts. All people above 45 years of age can benefit from this. From May 1st, vaccines will be available for every person above 18 years of age," he said.
"Govt of India's free vaccination program will continue in future too. Also, I request states to ensure that the benefits of this free vaccination program reach as many people as possible," further added the PM.
In order to win over the second COVID-19 wave, we as a nation have to rely on the experts and the scientists. The center on the other side is fully focused on helping the states with COVID-19 aid, he stated.
A positive approach as a nation is a key to fight the second wave of the pandemic, said PM.
Here you can check out the video of the Mann Ki Baat episode:
For more such updates, stay hooked on to The Live Mirror.
Also Read:  PM Modi Interrupts Arvind Kejriwal Over 'Protocol Break' In His Meet With 10 States CM