Mann Ki Baat Highlights: India Producing 10 Times More Medical Oxygen says PM Modi
Mann Ki Baat Highlights: PM Modi Lauds Spirit of Indians Who Faced Two Cyclones & Second Deadly Wave Of Coronavirus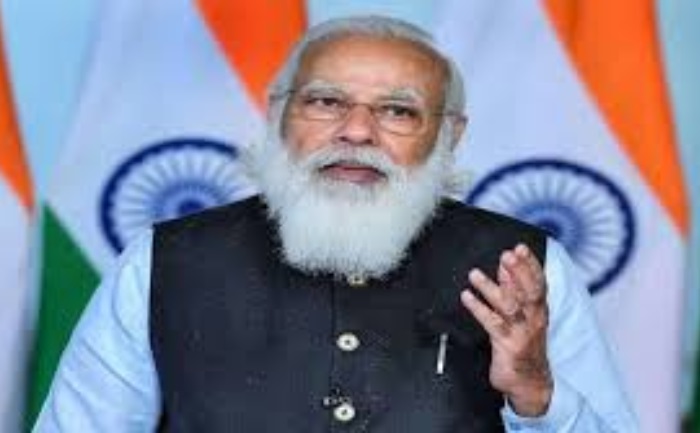 Prime Minister Narendra Modi addressed the nation on Sunday through his monthly radio programme Mann Ki Baat. The radio programme comes on a day when the BJP-led government at the Centre completes seven years in office. The Mann Ki Baat radio programme is broadcast on the last Sunday of every month.
Here are the highlight os the PM's address to the nation:
During the 77th edition of his monthly radio programme the PM said that the Covid-19 crisis is the worst pandemic that the world has seen in the last 100 years.
To fight the virus, India used to produce 900 metric tonnes of Liquid Medical Oxygen in a day. Now it has increased more than 10 times, about 9,500 metric tonnes is being produced every day.
He also praised the courage of Indian citizens who braved two major cyclones in this month that recently hit India. He said that they showed courage, patience, and discipline. My heart goes out to all people who have lost their near and dear ones.
He next added that in the last seven years, the country has followed the mantra of 'Sabka-Saath, Sabka-Vikas, Sabka-Vishwas'.
The PM further said that the nation has shown the world a new direction in digital transactions. Today, you can make digital payments with absolute ease at any place; it is proving very useful even in this time of Coronavirus.
People who led rescue and relief work deserve more appreciation than can be expressed.
PM Modi lauds farmers for achieving record production amid pandemic
He also said that from a few hundred tests conducted in a day during the onset of pandemic, India is now conducting more than 20 lakh tests in a single day.
Also Read:  West Bengal Assembly Elections: PM Narendra Modi Congratulates Mamata Banerjee