Marathi Singer Geeta Mali dies in road accident on Mumbai-Agra highway
Marathi singer Geeta Mali passes away in a road accident, Husband seriously injured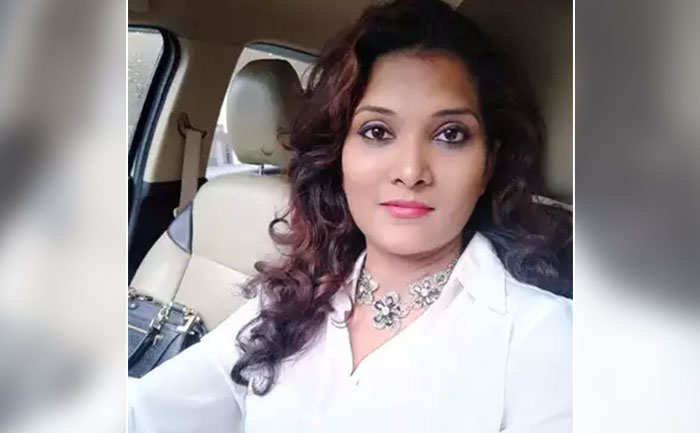 Marathi playback singer Geeta Mali, passed away in a road accident on Thursday. The incident took place on the Mumbai Agra highway in Thane as the car she was traveling in with her husband Vijay rammed into containers parked alongside the road.
#Maharashtra #geetamali
જાણીતી મરાઠી પાશ્વ ગાયિકા ગીતા માલીનું માર્ગ અકસ્માતમાં મોત
મુંબઈ-આગ્રા હાઇવે પર કન્ટેનર સાથે કાર અથડાતા થયું મોત
અમેરિકાથી ભારત પરત ફર્યા બાદ પોતાનાં ઘર તરફ જઈ રહી હતી pic.twitter.com/o6aXgJmH7L

— Chintan Mistry (@schintan19882) November 15, 2019
The fatal accident took place near Lahe Phata near Shahapur around 3 pm. Both Geeta and her husband Vijay Mali were seriously injured and taken to the Shahpur Rural hospital. Geeta passed away during treatment.
Geeta Mali was returning home from Mumbai International airport after completing her shows in the United States. She had even shared a selfie on her Facebook page soon after landing. Mali expressed her happiness over returning home she was in the states for almost two months.
Geeta who had completed her masters in Indian classical music was known to be one of the rising singers of Nashik. She had sung for a number of Marathi films. Her last performance was a mega musical evening which was presented by the International Film Festival in New York.
Also Read: Marathi actress & baby die post-delivery; kin blame lack of ambulance