Maritime exercise INDRA NAVY-2018 between India and Russia concludes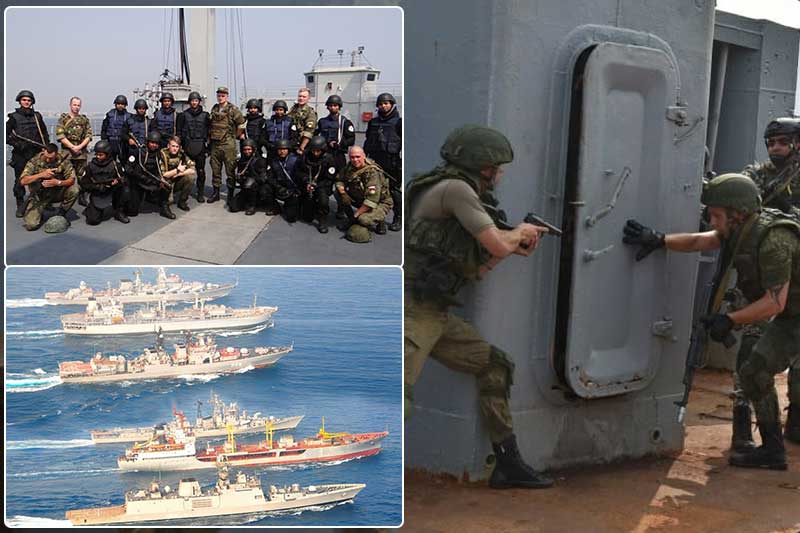 India-Russia Maritime Bilateral Exercise, INDRA NAVY-2018 concluded on Monday in the Bay of Bengal after an action-packed four days. The exercise was held near the Indian port of Visakhapatnam.
The Indian Navy was represented by the Ranvir guided missile destroyer, the Kadmatt, Kuthar and Khanjar corvettes and the Jyoti tanker. More than 10 naval ships and support vessels from both the countries, planes and helicopters of the Indian Navy and a helicopter from the Admiral Panteleyev took part in the exercise.
During the sea phase of the exercises, 10 ships of the two navies operated together as a Composite Task Force (CTF). One submarine and several aircraft from the Indian Navy also participated in the exercise.
The exercises including visit, board, search and seize (VBSS) drills, underway replenishment at sea, anti-submarine warfare maneuvers and firing on aerial targets were held. The exercises at sea were progressed despite the deteriorating weather conditions further enhancing the interoperability between both the navies.
Notably, INDRA NAVY-2018, the 10th edition of the exercise provided another opportunity to both the navies to operate with each other and exchange best practices.
Also Read: Combined Guided Weapon Firing exercise 'CROSSBOW-18' concludes