Mark Ruffalo aka Hulk shares picture of Hindu God
Avengers: Endgame actor Mark Ruffalo aka Hulk shares picture of Hindu God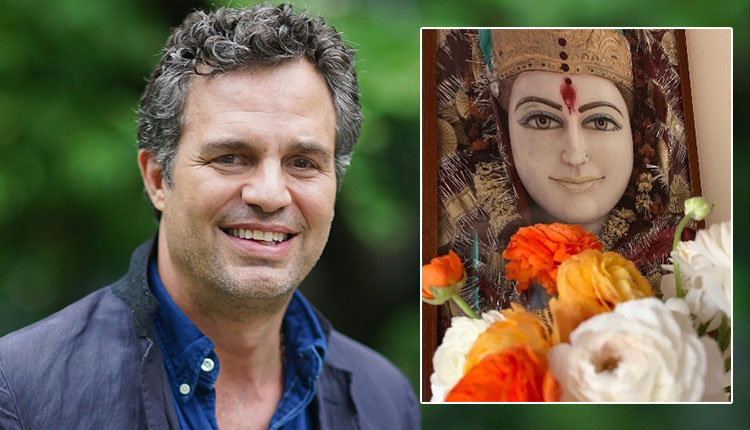 'Avengers: Endgame' is all set to hit the theaters on April 26, 2019, and the buzz surrounding it is palpable as fans eagerly await to watch the superheroes fight the final battle. The leading stars of the Marvel film are busy with the promotions at a hectic pace on all major platforms. Mark Ruffalo who plays the role of Hulk in the movie has taken to meditation to cope with the stress involved in the promotions of the film.
Taking to his Instagram story Mark has shared a picture with some details of a meditation camp that he is supposed to attend. But what caught our attention was the picture of a Hindu Goddess in the background.
Check out Marks Instastory here: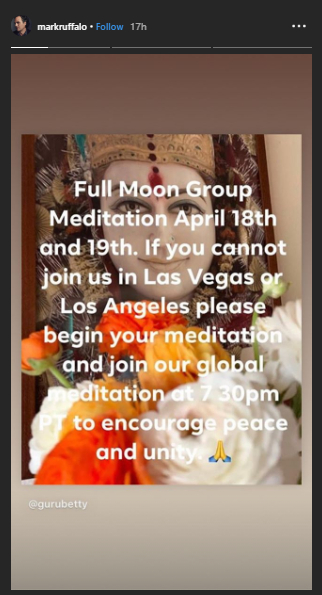 This is not the first time that Mark has opened up on resorting to meditation. Earlier too he had admitted to RollingStone.com about how meditation helped him.
Mark said, "It's pretty much a daily practice that quiets your brain and oddly enough, actually slows down time, so you're not so much trapped in your immediate reactions to things. And everything changed. My work started to change, my luck started to change. The way the world looked to me changed. Like, with all the crazy shit going on in the world, I actually have an enormous amount of hope."
Avengers Endgame the final part of the popular Avengers franchise features Chris Evans, Brie Larson, Robert Downey Jr, Don Cheadle, Mark Ruffalo, Chris Hemsworth, Gwyneth Paltrow, Scarlett Johannson and others in the lead role. The movie will release on April 26, 2019.
Also Read: Avengers Endgame Special Look: Fans Seem Happy Seeing Captain America-Iron Man Together