Hulk star Mark Ruffalo gives out a response after being 'fired' by the Russo brothers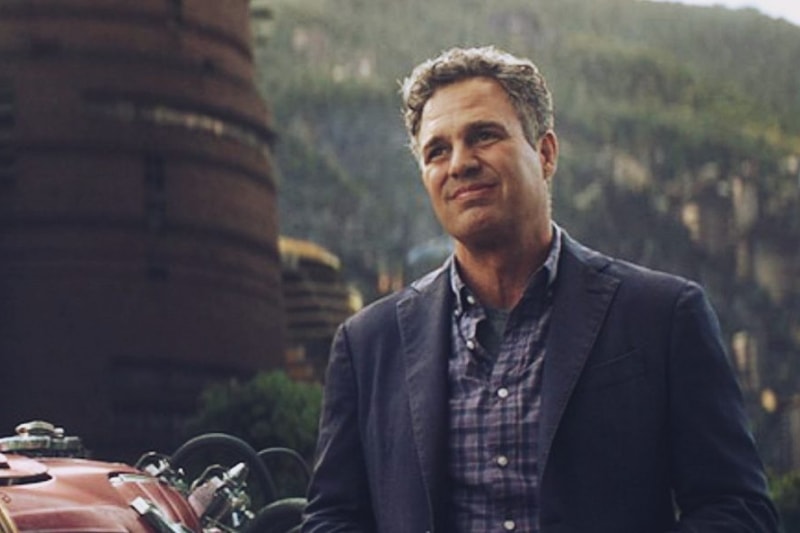 Mark Ruffalo, who plays the role of the popular character of the Hulk for  Marvel Studios, has given a response to his, "firing" by directors of the Avengers-Joe and Anthony Russo.
Ruffalo publicly said out loud the name of the next Avengers movie-which is a highly anticipated one, especially with the storyline of the previous version "Infinity War" being intertwined with it.
He appeared on The Tonight Show with Jimmy Fallon where he said aloud the title of the next Avengers movie. After doing this, he took to Twitter to plead Fallon to censor that part of the show where he revealed the detail.
Fallon, in turn, obliged, and censored that part of the show where the supposed title is revealed and even put a black bar over Ruffalo's mouth when he was talking it out so that no one could read his lips and make out what it was.
But the Russo brothers- Anthony and Joe weren't too satisfied with this and sent out to a tweet to Ruffalo, reading, "Mark, you're tired."
He then put forward a sheepish response, as he tweeted back saying, "Guys….can we talk about this?"
Guys… can we talk about this? https://t.co/PYe56UiUgO

— Mark Ruffalo (@MarkRuffalo) October 7, 2018
Despite the efforts for censorship that Fallon made so that the name of the highly anticipated movie isn't revealed, Marvel managed to do away with that bleep and heard that the name of the next movie that Ruffalo revealed is, "The Last Avenger."
mark is really out here spoiling everything pic.twitter.com/9Z3gjt4hzk

— ashley 6 | watch dw (@ragnamurdock) October 6, 2018
This title is a reference to the first solo movie of the popular superhero figure of Captain America- Captain America: The First Avenger. This reference further makes sense with respect to Chris Evans' emotional goodbye message on Twitter which he wrote after he was done with the shoots for the movie.
But reports elsewhere have stated that the title of the last Avengers movie is Avengers: Annihilation.
The movie would hit the screens on May 3, 2019.