Sabarimala Temple row: Review petition filed in Supreme Court challenging women's entry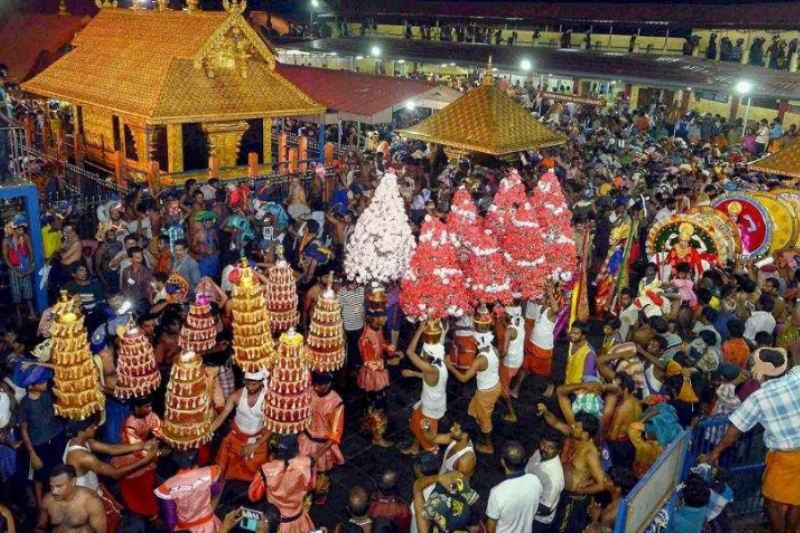 Days after the Supreme Court of India had allowed women of all ages to visit Kerala's Sabarimala temple, two review petitions challenging the Court's order was filed on Monday. One petitioner said the verdict can't be a match for the voice of the people.
The other petitioner, National Ayyappa Devotees Association said, those who had filed the previous petition was not Ayyappa follower. In its petition, Shylaja Vijayan said, the apex court's verdict violates the fundamental rights of millions of devotees of Ayyappa.
"The petitioners believe that no legal luminary, not even the greatest of jurists or a judge, can be a match to the common sense and wisdom of the masses. No judicial pronouncement, even of the highest judicial tribunal in this country… can be a match for 'the voice of the people," the petition read.
While the Kerala Chief Minister Pinarayi Vijayan had assured saying the court's order will be implemented in the state. "Filing a review petition is against the stand. It is the responsibility of the government to implement the verdict of the Supreme Court. It is not the policy of the government to fight with believers. Their interest will be protected. The government is ready for discussion," Mr Vijayan had said.
Hundreds of Ayyappa devotees took part in marches last week, and chanted the name of Ayyappa, protesting the Kerala government's decision to implement the Supreme Court's verdict without going for a review.
Meantime, another Ayyappa devotee group has said, its hundreds of member will lie down at the entrance of Sabarimala temple to stop women of menstruating age from entering temple when it re-open on October 17.
Last month, the five-judge Constitution bench headed by retired Chief Justice Dipak Misra, who had lifted the ban said, "It was upholding rights to equality of worship. The court had said that banning the entry of women into the shrine is gender discrimination and that the practice violates the rights of Hindu women."
Also read: RSS criticises Pinarayi Vijayan on Sabarimala Temple, know what they said