Nobody's Love Song: Maroon 5 Advocate for Decriminalizing Marijuana
Maroon 5's 'Nobody's Love': Adam Levine Debuts Shave Head Avatar As He Calls For An End To The War On Marijuana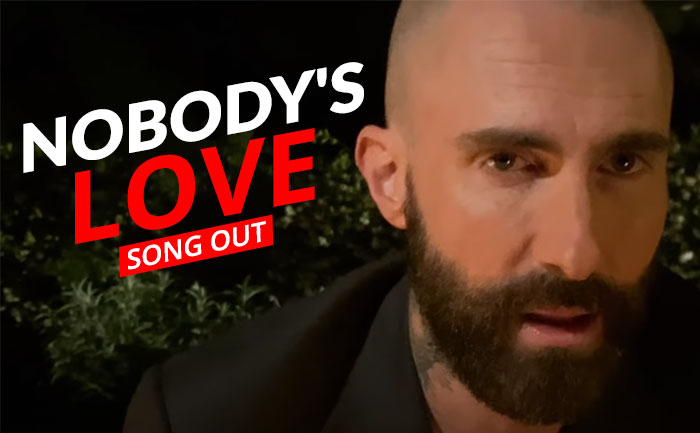 Popular band Maroon 5 that is led by singer Adam Levine had released "Memories," last fall. The song soon went on to be a chartbuster.  'Memories' peaked at No. 2 on the Billboard Hot 100. The popular band has now released a new single 'Nobody's Love.' It's the band's first song of 2020. David Dobkin-directed video for the song was shot in Los Angeles on an iPhone.
Check out the song here:
In the video, Adam is seen in a new avatar, he is seen sporting a bald head and a full beard. At one point he is seen rolling a joint and smoking. The song comes with a message about ending the war on marijuana.
A message from the American Civil Liberties Union (ACLU) is shown at the end. "It's time to end the War on Marijuana. The aggressive enforcement of marijuana possession laws needlessly ensnares hundreds of thousands of people into the criminal justice system and wastes billions of taxpayers' dollars."
In a statement, the band and Interscope Records said they would be making a donation to the ACLU of Southern California. They lead calls for an end to the war on marijuana.
Maroon 5 will perform their new single on The Late Show With Stephen Colbert on Aug. 10.
Maroon 5 were forced to reschedule their spring and summer tour run due to the COVID-19 pandemic. Last week, they announced new dates for the North American tour. It will now start on July 15 at the Island Credit Union Amphitheatre in Chula Vista, Calif. It will culminate on October 2nd at Banc of California Stadium in Los Angeles.
Also Read: 'Folklore': Taylor Swift Surprises Her Fans With A Brand New Album