Matthew Hayden: I have truly dodged a bullet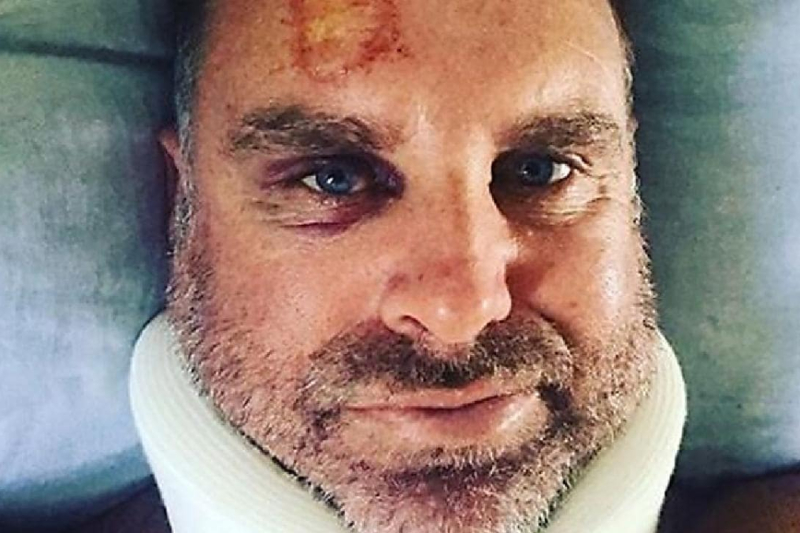 Former Australian Test opener Matthew Hayden was saved by a whisker when he survived after a surfing session with his son went wrong during holiday in Queensland on Sunday. The injury not only gave him head and neck injuries, but the opening batsman suffered a spine fracture too.
The swashbuckling batsman had torn several ligaments and his forehead was hurt badly while his head dumped into a sandbank while he was surfing with son Josh on Friday. Hayden said he "dodged a bullet."
"Fractured C6, torn C5, C4 ligaments safe to say I truly have dodged a bullet," the opening batsman wrote on Instagram  while giving a picture of his battered face. "Thank you everyone. On the road to recovery," he further wrote.
"It was an hour into the session and we had had half dozen waves together and I got this one right handed wave which I sort of ducked under and that is pretty much all I can remember," Hayden was quoted as saying by Brisbane's Courrier Mail newspaper on Monday.
"I wasn't knocked out. I was speared into the top of the sandbank onto the top of my head. Then it twisted my head with my own weight and the weight of the wave. I heard this god almighty click in my neck. I did not get knocked out but I sort of came to and rolled up on my back," the 46-year-old told the same newspaper.
Hayden bid adieu to international cricket in 2009 after having represented Australia in 103 Test matches. He said he was able to be back on the bench and several tests were done to ascertain the extent of injuries. But the fearless opener said he would again go back to surfing. "The ocean gives and the ocean takes — I will be back."
ALSO READ: Matthew Hayden suffers horrific head injury while surfing with son